The Truth About When Big Sean Signed to Kanye West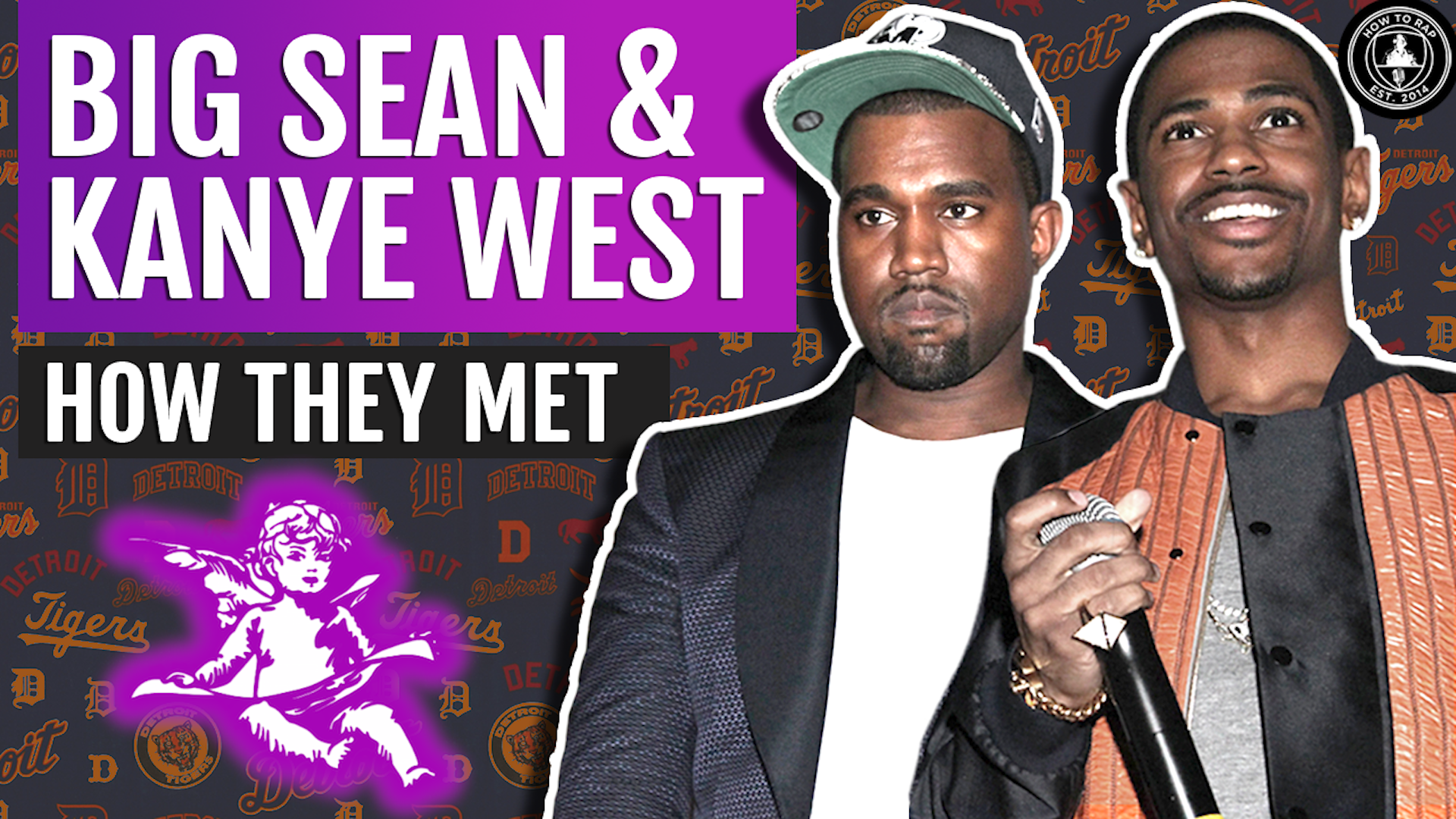 Co-written with Jason Cuthbert
Kanye West started his Getting Out Our Dreams record label GOOD Music 15 years ago.
Even his former roster is all over your streaming playlists.
Common. John Legend. Mos Def. Kid Cudi.
But out of the current GOOD go-getters, Big Sean has been signed the longest…
Before Ye brought on Pusha T, Q-Tip, Teyana Taylor, Cyhi The Prynce, Desiigner to GOOD, he grabbed follow Midwesterner Big Sean.
But that 2007 move of Big Sean signing to Kanye West is four years before Sean's platinum debut album.
(No wonder it was called, Finally Famous.)
Why exactly did Kanye take a chance on the 11 year-younger Detroit rapper born Sean Michael Leonard Anderson?
You've heard the rumors about when Big Sean was a little Sean and ran up on Kanye.
You've heard about Kanye digging the protégé's freestyle at a radio station. Now you are going to hear the whole truth about Big Sean signing to Kanye West.
Let's hit the rewind button on Big Sean and bring it all the way back to 2005.
He was a student at Cass Technical High School, a four-year university prep in Midtown Detroit.
Big Sean joined a prestigious list of past music legend alumni at Cass Tech. The superstar singer Diana Ross, Jack White from The White Stripes, and the jazz giants Donald Byrd, Ron Carter and Alice Coltrane.
In Kanye West's world, Ye was one year into his 2004 establishment date for GOOD Music.
His debut album The College Dropout had already gave hip-hop a major mainstream makeover.
Mr. West already received 10 Grammy nominations as rapper and producer.
He won three, including Best Rap Song for "Jesus Walks" and Best Rap Album with The College Dropout.
Now Yeezy was upgrading into his sophomore season with Late Registration that slapped the world silly on August 30th, 2005.
First single "Diamonds from Sierra Leone" set it off with materialism morality politics, James Bond movie samples, and big brother Jay-Z on the remix.
Next up was "Gold Digger" with Jamie Foxx guest vocals and Ray Charles vocal samples.
Yes, Big Sean's game-changing day in 2005 happened while Ye was playing his Late Registration tracks live on the air at Hot 102.7 FM in the Metro Detroit area.
But this big day for Big Sean had a backstory of hard work and dedication to his craft of rapping.
As a matter of fact, Big Sean was known for rapping even earlier in his private artistic middle school Detroit Waldorf School.
His 8th grade superlative said, "Most Likely to Be a Rapper Actually From Detroit." Big Sean told Billboard:
"It was a school that just specialized in being like in tune with yourself, expressing the artistic side of yourself, the poetic side. So, we did poetry. I was the only person in the school turning those poems into raps."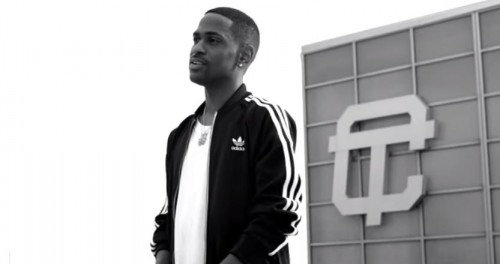 No one just walks up into a major radio station, unannounced, just because they feel like it.
No one especially walks right past radio station staff, Kanye's security, and road manager, and shakes Kanye's hand just because they want a record deal.
Big Sean's big day was actually years in the making.
Big Sean laid it all out on VladTV back in May 2011 stating:
"I had a good relationship with the station from doing a show every Friday there called "The Friday Night Cypher" where people would battle and then the winners of the battle would get to go on-air and rap, they would pick like six people, and they would get to rap for like 30 minutes over instrumentals. So, it was like good exposure. I did it every Friday for like over a year. So, I build like good relationships. I would miss it some weeks. But for the most part, like almost every Friday."
Yes. One year of weekly rapping, practically every Friday, at Hot 102.7 FM.
This meant that Sean, still in high school, with a girlfriend at the time, was sacrificing date nights and partying to rap.
This also meant he needed fresh new verses committed to memory, freestyle flexibility, and readiness to battle other rappers.
No overnight success story here at all.
The grind was real.
Big Sean earned the respect and admiration of the Hot 102.7 FM family first.
No, 'my uncle owned the radio station' favoritism.
Sean also earned that meeting with Kanye. But how did he know his music idol was going to be in the building that Saturday morning?
Big Sean was actually about to cash his $100-a-week telemarketing paycheck at the time.
Remember, he was still in high school.
Sean's homey calls him up to let him know Kanye was on the air playing his new album Late Registration.
Furthermore, Sean should rap for Ye and get signed.
Sean didn't even waste a lick of time to finish cashing his check.
He rushes home, grabs a CD of his music, borrows some gas money, and pulls up to the station. Sean makes it to the back offices, says he is there to see the DJ, gets face-to-face with Kanye West and tells him:
"I'm a kid. I do this show every Friday, man, I'm an aspiring MC and he was like, 'Man, that's what's up. Keep it up man. Keep it up'…He started walking away and I tapped him again and I said, 'Can I rap for you?' and he was like, 'Man, I don't got time'…I'm like, 'Please, man, I ride to school listening to you, man. You are one of my heroes. Just let me spit something, you know?' He was like, 'Alright. You can spit 16 bars while we walking out the station.'"
That sixteen-bar limit leads to about ten minutes of Big Sean rapping. He admittedly was looking towards the ground out of nervousness.
Suddenly, Kanye's demeanor changes from mildly listening to positively responding to Sean's punchlines…
Big Sean gets to give Kanye his CD….then a record deal? Not quite.
Kanye told MTV what it was about the young gun that grabbed his attention that day in Detroit:
"I could hear his personality and character and style in it. He just walked up to me and said a rap and I said, 'I'mma sign you…' No, it's not that easy — I'm not really signing acts…I wasn't signing acts at that time. But I was so inspired by what he did. His voice was very compelling. His lyrics were very clever and the melodies and the way he was putting it together and his story. So it's not that easy, but it's a lot of people who rap who aren't as dope."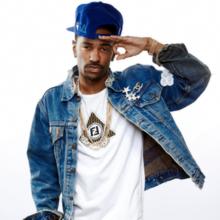 While sending music back and forth to Ye, Big Sean finishes high school with a strong 3.7+ grade point average.
He even gave up on a college scholarship to Michigan State to pursue music…
Yeezy eventually brought Sean out on the road while he recorded Graduation.
Big Sean signed to Kanye West's GOOD two years after meeting him, at the end of 2007.
But believe it or not, it would take four more years for Big Sean to debut his first album Finally Famous, released on June 28, 2011…
Sean went on to earn his first Top 10 Billboard single "Dance" featuring Nicki Minaj.
This blockbuster brought Big Sean a quadruple-platinum banger, bigger than every other song on the album.
Now you know the truth about Big Sean signing to Kanye West. Remember, you won't be "Finally Famous" until you finally earn the right to be in the room with those that are already famous.
---
---
Comment below:
Do you enjoy our come-up based blogs?