Which Rappers Own Their Masters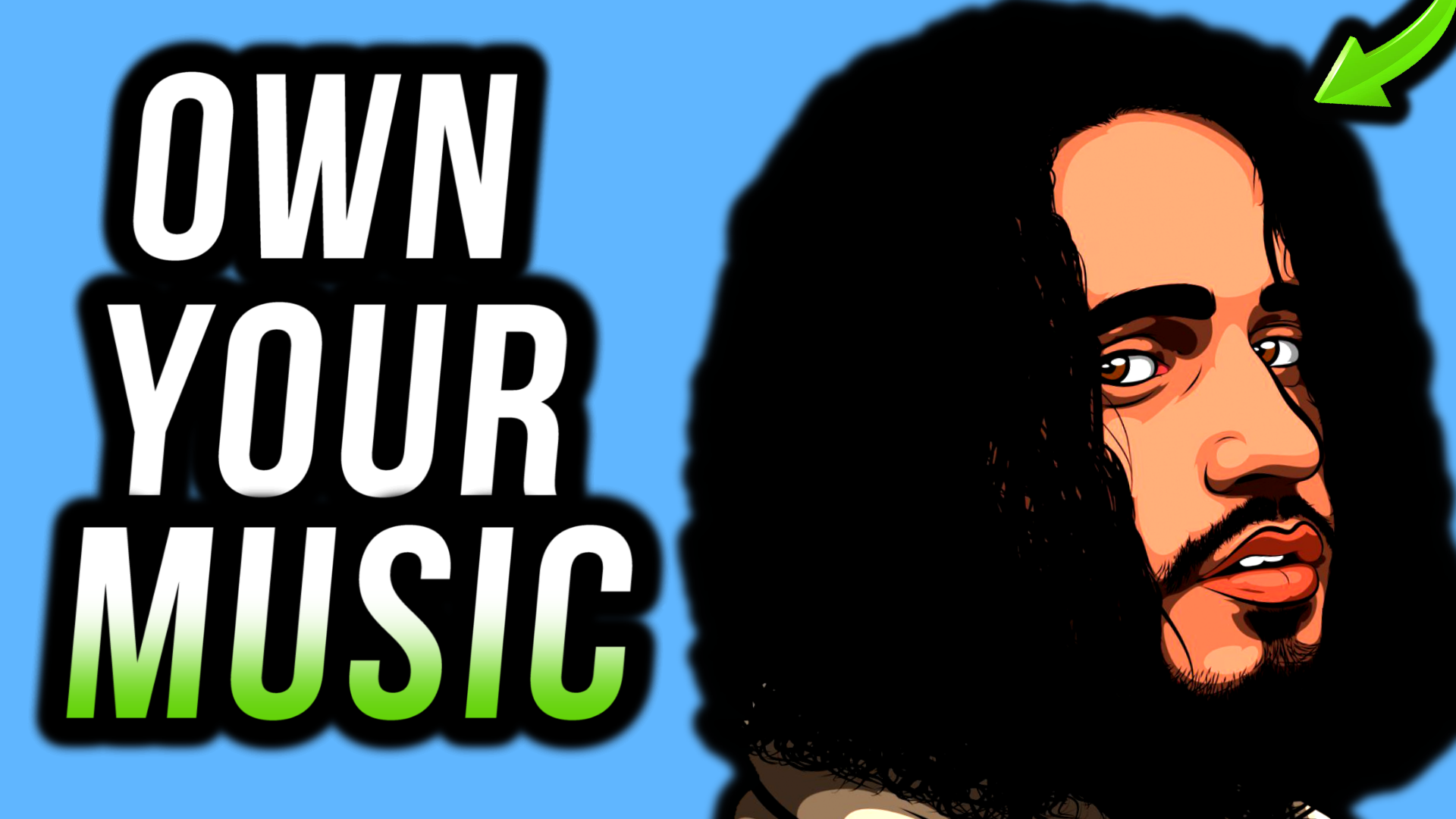 Co-written with Jason Cuthbert
When you hear Kanye West passionately plead for musical artists to own their masters, what exactly is he talking about?
To spell it out simple and plain, a "master recording" refers to the underlying rights to a song.
Steaming revenue, album sales, even movie and television appearances of a rapper's songs are licensed by whoever holds the rights to the master recording.
In fact, if record labels own the "masters" to rappers' tracks, they control the financial gains of those recordings, in the present tense and in the future.
Since Kanye is pushing for rappers to be able to legally reclaim the rights to their master recordings, something they rarely possess in the music industry, which rappers own their masters already?
10. King Von
Chicago's recently deceased rapper King Von's succumbed to an early demise.
But thankfully for his family's sake, King Von handled his business while he was alive and owned his masters to his music.
King Von's manager Track told DJ Akademiks in an interview that the Chi-Town rising star wasn't contractually signed to any record labels, he merely had musical project obligations to fulfill with Empire Distribution:
"He owns all his masters. He wasn't an artist that sold his publishing. So, everything belongs to him…It's a blessing from God because his kids and his family will be good for the rest of they life…As a team, our number one focus is to make sure that his immediate family is taken care of. His mom. You know, his sisters, his brothers. Von had two kids…Just making sure they got a trust. Trust funds. Whatever income."

Track, DJ Akademiks Interview
9. Russ
The Italian American hit machine Russ has made his name by making it known that he writes, records, produces, even mixes and masters his own music.
Being such an early adopter of the independent movement in the streaming era, it should come as no surprise that Russ is a rapper that owns his masters.
To inspire his supporters to follow in his footsteps, Russ even shared his monthly revenue streaming numbers by posting his TuneCore reports on his Instagram account:
"First platinum plaque on my TuneCore…"There's still money in selling music. You just have to own it."

Russ, Instagram Account
Russ revealed that he has been averaging about $100,000 a week thanks to his prolific output of music that he actually owns the masters to.
Russ has many platinum monsters like "Losin Control," "What They Want, "Missing You Crazy," and "Ain't Nobody Takin' My Baby" under his belt that have been lucrative cash cows for him.
8. Tory Lanez
Canadian rap star Tory Lanez may have been engulfed in scorching hot controversy in 2020 involving Megan Thee Stallion.
But just before all of that negativity unfolded, Tory Lanez took to Instagram in May of 2020 to announce his freedom from his record label, and you guessed it, owning his masters:
"I waited and calculated for 4 years… TO BE MY OWN BOSS … I OWN all my masters/publishing/royalties etc … This may not mean nothing to y'all, BUT SEEING MY RECORD LABEL AT THE BOTTOM UNATTACHED to a Major label is what we have worked this hard for …#TemperatureRising ON EVERY MAJOR PLATFORM OUT NOW!!!"

Tory Lanez, Instagram account
Tory further drove home the point that he was the rightful master of his masters during an interview with Genius:
"To be 100 percent, there's so many labels offering me so much money, like millions of dollars… I've gotten offers that are life-changing offers, but I don't care. I already own my masters."

Tory Lanez, Genius Interview
7. 21 Savage
The Atlanta, via the United Kingdom, rapper 21 Savage has been the hard-working architect of smash hits like "A Lot," "Bank Account," "X," and "No Heart"
Believe it or not, back in 2016, 21 Savage signed a record deal with Epic Records that permitted him to actually retain one hundred percent ownership of his masters, which he confirmed on Twitter by tweeting: 'I own 100% of my masters.'
Just imagine how profitable 21's situation must be, keeping his publishing rights all for himself, while still benefitting from the major label muscle that expands his global exposure.
Even with the October 2nd, 2020 release of the 21 Savage and Metro Boomin' joint album Savage Mode II, 21 Savage and Epic Records were still in business together, featuring songs with Drake and Young Thug.
6. Iggy Azalea
Sure, the Australian Caucasian rapper Iggy Azalea doesn't have the legal rights to her masters for the collection of her old music, such as her big tune "Fancy"
But ownership has taken on a whole new priority for her, as she now owns the masters to the new music that she has been making moving forward.
In 2019, Iggy Azalea responded to the intense financial squabble that pop star Taylor Swift was involved in with Scooter Braun over the rights to Taylor's older catalogue:
"I'm so happy to own my master for this new album (In My Defense), They really do ppl crazy dirty on ownership of their intellectual property in the biz."
Iggy Azalea's album In My Defense included songs like "Hoemita" (featuring Lil Yachty) and "Freak of the Week" (featuring Juicy J).
5. Chance the Rapper
Chance the Rapper, the prince of Chicago Do-It-Yourself-ness, has held tight to the idea of ownership.
Being his own boss has benefitted Chance so much so that he managed to make history along the way with his mixtape Coloring Book, becoming the first streaming-only album to win a Grammy Award.
Chance has earned the financial flexibility to turn down a record deal from one of his Chicago musical inspirations, Kanye West's GOOD Music label in 2016.
While on The Joe Budden Podcast in October of 2018, Chance the Rapper talked about how taking a chance on himself and owning his masters has made an overwhelmingly positive impact in his career:
"I'm independent because I own all my recording rights and publishing rights and distribution, everything,"

Chance The Rapper, The Joe Budden Podcast
4. Yo Gotti
The extensively active, award-winning Memphis, Tennessee rapper Yo Gotti officially owns all his masters.
Gotti took to his Instagram account to make the major announcement:
"Drop My Album, Out My Deal, Own My MASTERS …. ALL IN DA 1st Month of da Year 2020 GONE BE DIFFERENT."

Yo Gotti, Instagram Account
Yo Gotti tagged CMG and Roc Nation in that Instagram social media post do to the fact that those are the two organizations he'd be dealing with.
3. 2 Chainz
The top tier Atlanta rapper 2 Chainz described his satisfaction with owning his masters on Joe Budden Pull Up Season 2 Episode 2, even though 2 Chainz is still signed to the major label Def Jam:
"When it was time to renegotiate, that [was one of my deal points], so I could be like independent artists who do the same thing. So why wouldn't you want to keep me on a label and keep me around? I'm sure I keep a lot of [Def Jam bills paid]. I'm not in the red; I'm a profit-making artist."

2 Chainz, Joe Budden Pull Up
2. Jay-Z
With the billionaire status that Jay-Z exudes, it should be completely obvious that arguably the most famous rap star to ever emerge out of the New York City borough of Brooklyn owns his master recordings.
In fact, Jay-Z, the captain of the Roc Nation brand, demanded the total control of his Def Jam masters as part of the deal when he took on the job as president of the label back in 2004.
1. LL Cool J
Not only is LL Cool J the very first rapper to put out an album on Def Jam records, but he became one of the first and biggest solo superstars in hip hop history, while still a teenager.
LL Cool J still stands strong in the entertainment industry, with multiple revenue streams flowing from film, television, and his Rock the Bells brand that authentically champions the golden era of hip hop culture.
Owning his master recordings has also been an integral part of LL's success, even back at a time when the very thought of that was incredibly uncommon.
Sway Calloway spoke with the legendary hip hop icon during an episode of Sway In The Morning in November 2019, asking if LL Cool J owned the masters to all 13 of his albums, with LL confirming:
"Yeah. I've owned 'em for 20-some years…Yes. All of it. So when you hear 'Mama Said Knock You Out' in a movie and stuff like that, like I've licensed those songs. A lot of people don't know that, though…I own all them joints. Writers get their share, Def Jam gets a lil' piece for their distributing, so it's business. But I own it, and I control it. That is something to me that, in this day and age, is something we talk about. We didn't really talk about it back then."

LL Cool J, Sway In The Morning Interview
Now that you know what the deal is with these 10 rappers that own their masters, work hard to make your masters recordings as valuable as possible by mastering your song writing skills.
---
Follow How To Rap Nation on Twitter
---
COMMENT: Do you know any other rappers we haven't mentioned who own their own masters?