Tory Lanez – A Hero's Journey (Tory Lanez Biography)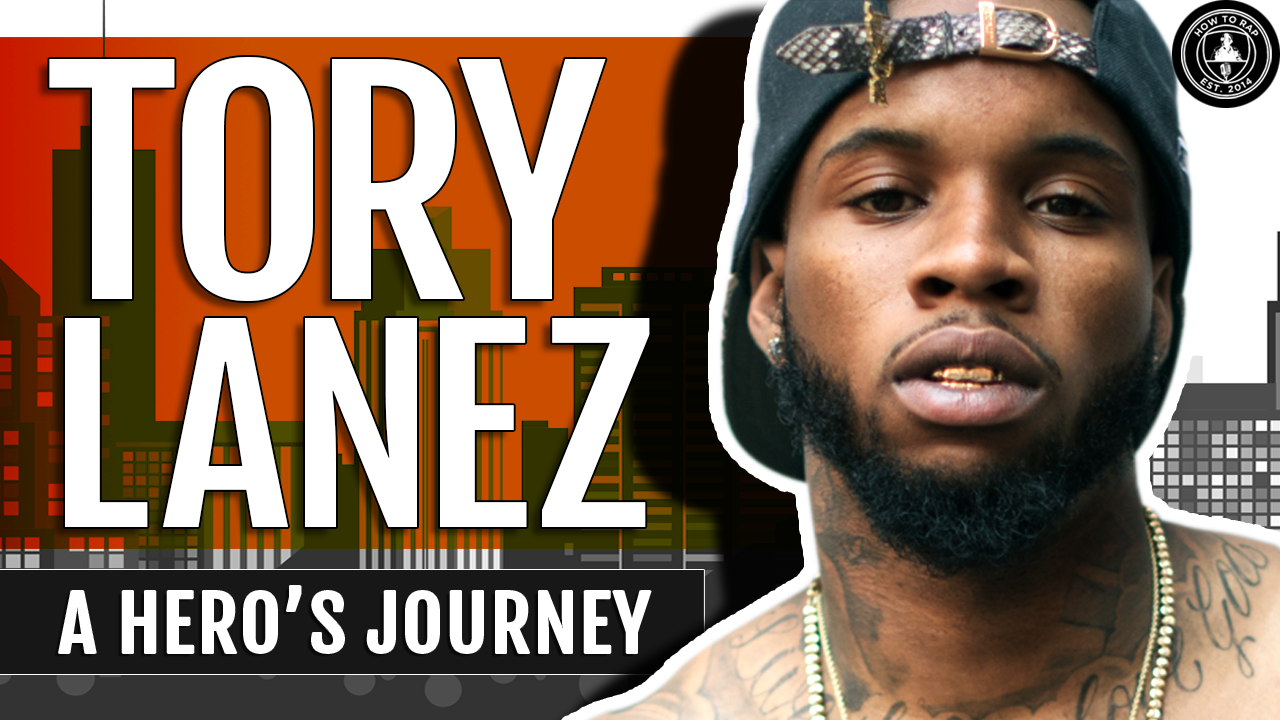 The literary scientist of stories, Joseph Campbell, created 12 steps to storytelling, known as The Hero's Journey…
If Campbell's process was good enough for George Lucas to create Star Wars, it is good enough for hip-hop…
Born in the Brampton section of the Greater Toronto Area of Canada comes Tory Lanez…
Repping Canada, while also feeling many of his growing pains in the United States, this passport-stamping star overcame adversities to get his verses on the airwaves…
How did Tory push through into the mainstream with his own views from the 6 over the course of the last 10 years?
The hero journey of Tory Lanez will tell you all about it…
<YouTube Video Coming Soon>
Brampton – "The Ordinary World"
Tory Lanez was born under the name Daystar Peterson on July 27, 1992, to a Bajan father, Sonstar and a Curaçaoan mother, Luella…
The family's homebase of Montreal Canada shifted quite a bit to Miami, Florida…
Unfortunately, Tory would lose his mother early in his life to a rare disease, causing his dad, an ordained minister and missionary, to move all over the United States…
One of those new homes was the hotbed of southern hip-hop, Atlanta Georgia…
With Tory's father remarried and both feet planted on ATL soil, he would meet a friend named Hakeem…
It was Tory's desire for adrenaline-filled thrills that pushed Hakeem to call his new friend Daystar "Lanez," from his tendency to play in the lanes of the street as a kid…
The "Tory" part of his title came from his admiration of fellow West Indian-rooted rap legend The Notorious B.I.G.…
'Tory' was an abbreviation of the name "Notorious" that Tory called himself for a while…
Behavioral issues got young Daystar sent to live with his cousin Dahir Abib Orane Forrest, in Jamaica, Queens, New York in 2006…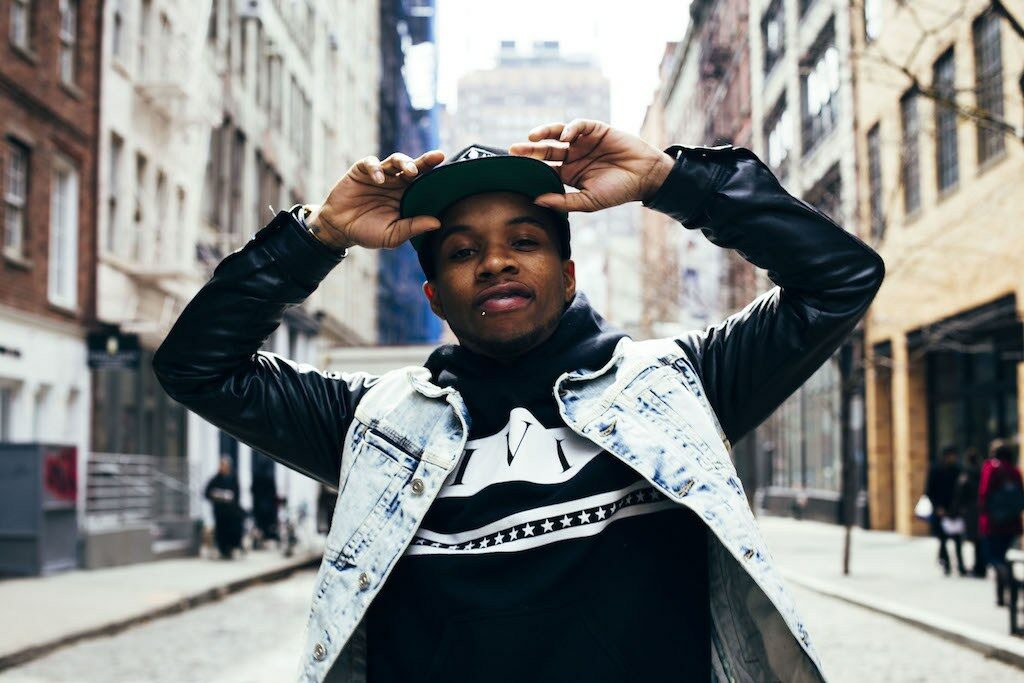 This living arrangement didn't last too long. Tory was sent to Toronto, the city he is known for, to live with his grandmother…
But she wasn't feeling up to the task of taking care of the free-spirited Tory, who began living on his own at age 15…
Moving to downtown Toronto led to living with several roommates he didn't know too well…
With no adult guardians to take care of him, Tory has said that during this age 15-18 period of his life, he had to man-up and fight for his respect…
Argentina Fargo – "The Call To Adventure"
Rap became a full-time thing for Tory Lanez around 16, when he dropped out of the tenth grade…
Tory Lanez would also push to be a double-threat on the mic—rapping and singing—just like Drake, the biggest rapper ever to come out of the country of Canada…
When Tory turned 17, he found an interest in singing, without receiving any vocal training. Brandy and Ray J were R&B inspirations…
Daystar, who became Tory, also became Argentina Fargo. Tory shared the origin story of this alter-ego be saying:
"When I put foreign and banking together, it's like foreign money. I'm a Canadian dude, walking around America. When you look at me, it's like looking at foreign money. So, I call myself Argentina Fargo—like foreign money."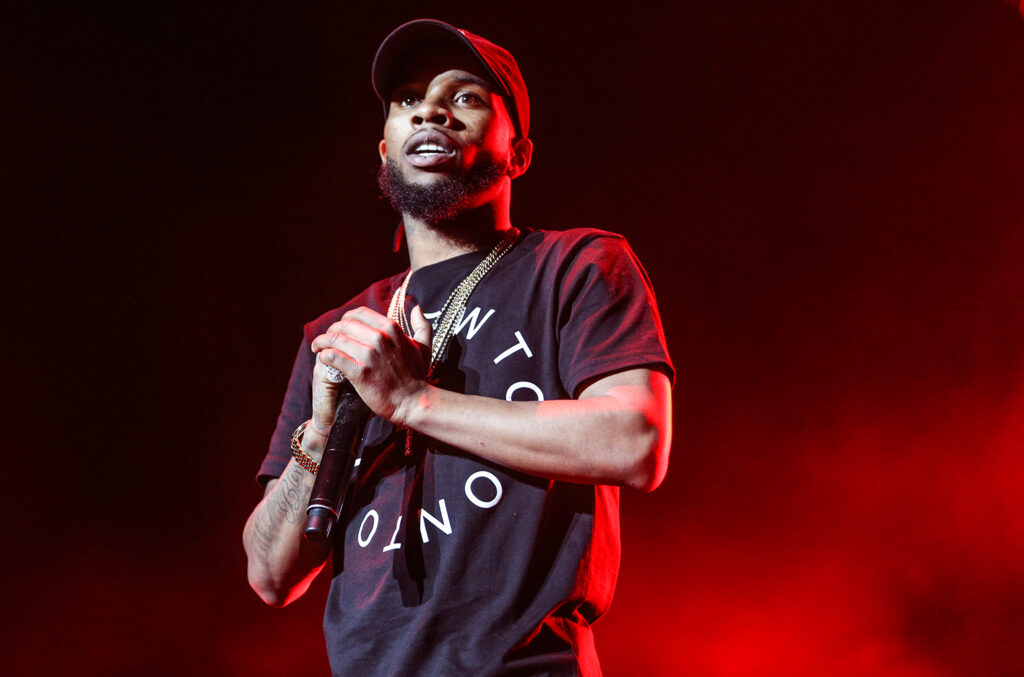 T.L 2 T.O. – "Refusal Of The Call"
The North American traveler Tory Lanez pushed the release his first mixtape T.L 2 T.O. not from the geographic borders of Canada, but below in the United States—specifically Florida…
This independent project popped off in 2009 and he even directed some of his own music videos, posting them up on YouTube…
T.L 2 T.O. was followed by four more mixtapes the following year in 2010: Playing for Keeps, Just Landed, One Verse One Hearse, and Mr. 1 Verse Killah…
Sean Kingston – "Meeting The Mentor"
Sean Kingston became a music industry mentor to the still-a-teenager Tory Lanez…
It was a video of Lanez freestyling over the Lloyd Banks "Beamer, Benz, or Bentley" beat that sparked the intrigue of hit-maker Sean Kingston…
Then in February 2010, when Tory was still in indie mode, Kingston contacted Lanez, to connect face-to-face…
This led to Tory joining Sean on the tour of someone else from the Ontario province of Canada—Justin Bieber. Tory Lanez even was given some performance time on the tour…
Tory explained this level-up situation by stating:
"Justin Bieber found me on YouTube and was really trying to sign me…I was like, what the f**k? Why me? How, of all people, did he find me?…I was just putting my work in…I'm not even sure how they came across me – maybe it was the Canadian connection."
Tory who was only under two years older than the Biebs didn't sign to Justin. This is where Sean Kingston stepped in…
2011 would be the year that Tory went from doing it on his own to getting known alongside Sean Kingston by signing a record deal with Kingston's Time is Money Entertainment…
But Time is Money would only be money for a short time…
Tory dropped only his next two mixtapes on Time is Money: Mr. Peterson on the first day of 2011, and Chixtape on February 24th 2011…
"Chixtape – Crossing The Threshold"
There would be seven more self-released Tory Lanez mixtapes to follow: Swavey in 2011, Ignant Sh*t and Sincerely Tory in 2012…
Conflicts of My Soul: The 416 Story dropped in 2013. This was followed by Chixtape III and Lost Cause in 2014 and Chixtape III on Christmas 2015…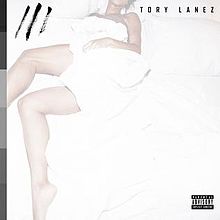 Playing For Keeps – "Test, Allies, Enemies"
Way back in 2010, Tory put up a YouTube video that depicted him challenging Drake…
In the video, Tory shoots down the short-lived rumors that him and Drake are related and respectfully announces his challenge to Drake for $10k…
The stipulation of the deal is that Drake would have to listen to some of Tory Lanez' tracks from his sophomore mixtape Playing for Keeps…
Lanez confidently claimed that if Drake did not like the music, he would straight-up give Drake $10,000…
Five years later it went from Tory offering Drake a 10-stack bag to appearing on the "Sway in the Morning" radio show on Shade 45 in August of 2015 taking shots…
Lanez criticized Drake's Hot97 Funkmaster Flex freestyle from six years prior when Drake was on camera reading bars off of his BlackBerry…
Tory kept pushing Drake's buttons in October 2015 by expressing that he disapproved of Drake's usage of the Toronto nickname "the 6."
The turbulence in the T. Dot between Tory and Drake expanded when the platinum "Summer Sixteen" single off of Drake's massive double album "Views" had some perceived shots fired:
"All you boys in the new Toronto want to be me a little

All your exes know I like my O's with a V in the middle

You would love it if I went away or didn't say nothing else

How am I keeping it real by keeping this sh*t to myself?

You was never gang, gang, gang, gang, you was never one of us

Had us fooled for a minute there, now we done all grown up

But I'm better off anyway, y'all never gon' finish Drake

Say you seeing 'bout it when you see me man y'all never home anyway."
"The New Toronto" that Drake spoke of was also the name of the second Christmas Day 2015 mixtape that Tory Lanez dropped…
Tory released "The New Toronto" as a part of the DJ Drama Gangsta Grillz series…
At the time, Revolt asked Tory if he felt Drake was coming for his head, and he responded by saying:
"Drake could diss me 20,000 times, and I'd never diss him. I'm a fan… I have no negativity on my side. All blessings to that man."
It became harder to believe that response from Tory when he released his version of, "Uber Everywhere", with raps that seemed to refer to Drake's early acting career:
"Smack that smile clean off your face
You don't know no trap n**gas, you don't be around this way
You some actor ni**a boy, I used to see you on the screen…"
Subliminal Tory disses that seemed to respond directly to Drake's "Summer Sixteen" continued on the song, "Line Up the Flex" with ASAP Ferg:
"I was never gang, gang, gang, gang/ I was One Umbrella Mob."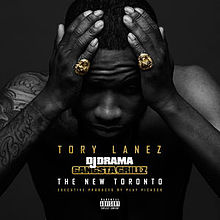 Say It – "Approach To The Innermost Cave"
Even with conflict brewing, 2016 wasn't all stress for Tory. There was also the win of putting out music through his new record deal with Mad Love Records and Interscope…
There was finally a debut Tory Lanez album called I Told You, with a pair of hit songs. "Say It" went triple platinum and "Luv" did damage with double platinum status…
Tory also reupped on two of his own mixtape series. On New Years Day of 2017, Tory dropped both Chixtape IV and The New Toronto 2…
This was just like how he pushed the content envelope by releasing Chixtape III and The New Toronto on December 25th 2015.
Joyner Lucas – "The Ordeal"
For anyone that thought that Tory was only catchy radio hooks and singing, he plugged up all that noise when he began lyrically challenging rappers…
Right in the middle of one of his November 2018 Instagram Live sessions, Lanez directly claimed that he's a better rapper than the highly praised Joyner Lucas…
Lucas didn't take these words quietly, and quickly offered to battle Lanez…
Several diss records were released between the two, like "Lucky You Freestyle" and the "Zeze Freestyle"…
This verbal exercise remained respectful and all for the sport of it…
After the Tory and Joyner lyrical sparring, New York rapper Don Q dropped a battle track out of the blue called "I'm Not Joyner", even alleging that Lanez was stealing his lyrics…
What followed from Tory's side was "Dom Queen", before Q responded again with another diss…
Dreamville artist JID inserted himself into the beef, seemingly upset with prior statements Lanez made that disrespected his mentor, J. Cole…
This led to Lane challenging everyone on Dreamville…
Why did JID speak up? It goes back to Tory's J. Cole comments when Lanez tweeted:
"Don't tell me nothing about Cole or Pusha T Either…I gave them both an equal opportunity to go bar for bar with me. And they weren't READY."
If that wasn't enough, when someone in Tory's comment section implied that he was intimidated by Eminem, Lanez hit back with:
"NOONE DUCKING EMINEM. This ain't poppa dock off 8 Mile."
Back to J.I.D. from Dreamville.
Even the solid Bronx emcee and activist Mysonne dropped his own Tory diss at the time…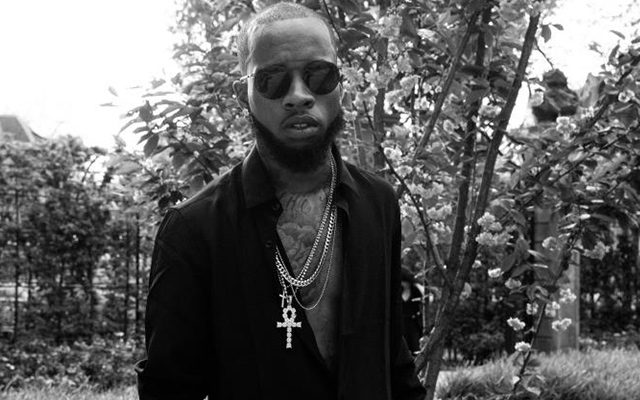 Junos – "Reward (Seizing the Sword)"
Speaking of rewards, the Grammy-nominated Tory Lanez won the Canadian version of that prestigious prize, the Juno Awards, twice…
Tory took home the Juno Award in 2017 for Rap Recording of the Year for the song "Shooters". Two years later he struck again, grabbing the Rap Recording Juno for "Love Me Now?"
Level Up – "The Road Back"
ASAP Ferg and Tory Lanez announced the "The Level Up Tour" on April 1, 2016…
Four days later it was also revealed that Tory Lanez was performing at Summer Jam and Pemberton Music Festival later that summer…
Thirteen days after that into April 2016, Tory shocked fans of the XXL magazine Freshman Top Ten covers by saying he was not going to do it…
His reason behind this choice was that he believed that was already up in a higher league musically than the other artists that were being chosen…
Shooters – "The Resurrection"
The second Tory Lanez album came out on March 2, 2018 called Memories Don't Die…
He had five singles: "Shooters," "Skrt Skrt," "Real Thing," "I Sip," and "B.I.D."
Tory's sophomore album season also contained big features from Fabolous, 50 Cent, Future, Wiz Khalifa, and another Brampton man, the rapper and producer Nav…
Love Me Now – "Return With The Elixir"
Tory has expanded his lane with his third album "Love Me Now?" that contained the platinum hit "Talk to Me".
He also had appearances from the likes of Chris Brown, Meek Mill, Lil Baby, and Trey Songz.
Just to prove there were no hard feelings, Tory and Drake actually went on tour together in 2019.
Sources:
https://www.timeout.com/newyork/music/tory-lanez-interview-its-not-about-being-in-one-lane
https://www.xxlmag.com/news/2016/01/tory-lanez-show-and-prove-xxl-magazine-winter-2015-issue/
https://www.theguardian.com/music/2016/aug/19/tory-lanez-debut-album-i-told-you-interview
https://genius.com/Drake-summer-sixteen-lyrics
https://www.hotnewhiphop.com/tory-lanez-is-resurrecting-friendly-competition-in-hip-hop-news.70768.html
---
---
Which rapper should we do next?
Comment Below: