J. Cole – A Hero's Journey (J. Cole Biography)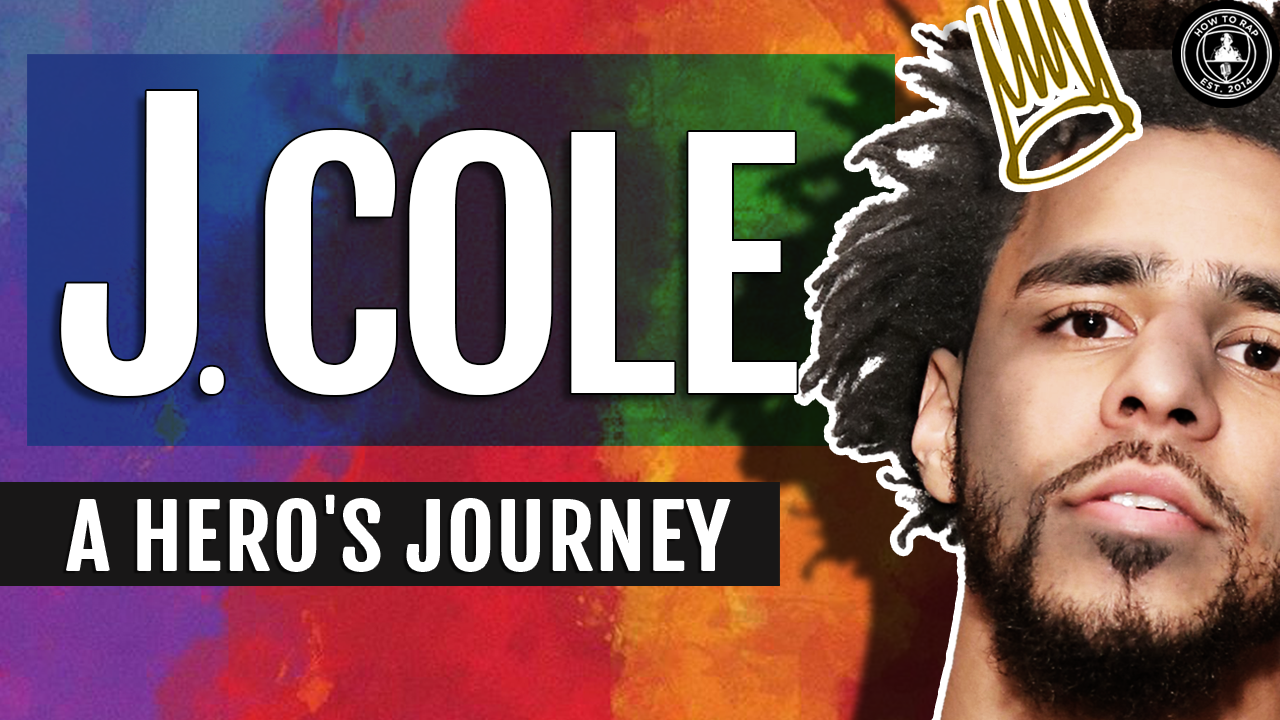 The literary scientist of stories, Joseph Campbell, created 12 steps to storytelling, known as The Hero's Journey.
If Campbell's process was good enough for George Lucas to create Star Wars, it is good enough for hip-hop.
The young Fayetteville North Carolina rap legend J. Cole has helped warm up a cold world with his brand of relatable hip-hop.
But how did Cole rise up in his city of under a quarter of a million people, a city better known for producing athletes than artists?
Find out how he turned a Cole World into a warmer one with his brand of relatable hip-hop in the hero's journey of J. Cole.
Fayetteville – "The Ordinary World"
Nothing was too ordinary in Cole's world.
He was born Jermaine Lamarr Cole on an American military base in Frankfurt, West Germany to an African-American dad in the U.S. Army service and a white mom in the U.S. postal service.
J and his older brother Zach were raised by their mother.
Music and basketball were the two things that made Cole feel the most alive.
He served as a first-chair violinist for the Terry Sanford Orchestra at his local high school until 2003.
The suddenly, hearing the music of 2Pac via his step-father changed everything.
Therapist – "The Call To Adventure"
At age 15, music became a lifestyle for teen Cole. He joined a local rap group called Bomm Sheltuh (Bomb Shelter), with "Blaza" as his stage name.
But, the title "Blaza" wasn't quite cutting it in his crew. So, after doing some digging through the dictionary, young Jermaine became "Therapist"…temporarily.
When a name like "Therapist" can easily be split in half and be misread as "The rapist," it was clearly time for another change up.
Who says your real name can't make a great rap name?
Pulling from Jermaine Cole, the moniker 'J. Cole' was born in time to be used on his initial The Come Up mixtape released on May 4th, 2007.
Along with his favorite rapper 2Pac, J. Cole also paid close attention to Nas, Jay-Z, Eminem, and Canibus.
But writing his own rhymes wasn't enough for J. Cole. He was ready to make magic happen in the producer's chair too.
Cole's single mom made quite the sacrifice for her son when she agreed to buy him a $1,300 ASR-X music sampler as a Christmas gift, so he could get gifted with the beats.
In exchange for the ASR, Cole promised that this production machine would also be his birthday gift.
In addition, he also said 'yes' to purchasing his own clothes for the next school year and paid his own way through basketball camp when summer rolled around.
J. Cole worked hard as a youth, taking on various jobs around Fayetteville.
He earned checks by being a bill collector, an ad salesman for a newspaper, a file clerk, and even the thankless gig of a skating rink kangaroo mascot.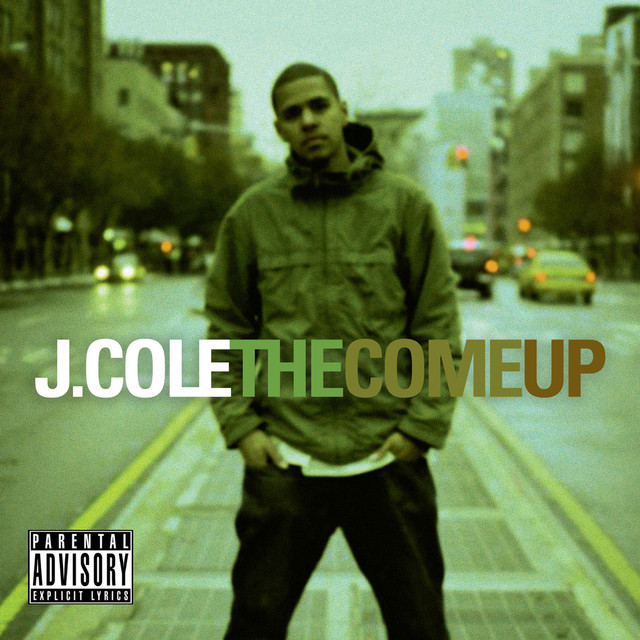 NYC – "Refusal Of The Call"
Instead of staying put in his North Carolina hometown of 'The Ville,' J. Cole made his way out to The Big Apple… New York City, where getting a record deal was more likely to happen.
This wasn't a quick road trip to NYC either. J relocated there when he accepted a college scholarship to St. John's University. His first major was in computer science.
Cole later converted his college degree path over to the more media-related communication and business area.
He literally didn't want to end up with the lonely life he observed of one of his computer science professors.
Just as he took his academics seriously in high school, Cole graduated magna cum laude in 2007, with a 3.8 GPA.
He also showed early interest in exploring his blackness by becoming the president of Haraya, a pan-African student coalition.
Jay-Z – "Meeting The Mentor"
Jigga Jay-Z, the founder of the extremely Jay-friendly label Roc Nation, signed J. Cole, like he later did Jay Electronica and Jaden Smith.
In fact, J. Cole would become the very first post-Roc-A-Fella Records artist that Jay-Z gave a record deal to.
Jay-Z also became an important mentor in the hero's journey of J. Cole, but this wasn't a love at first sight situation.
Young J. Cole tried to get his big music industry shot by physically standing outside of Jay-Z's Roc-The-Mic studios with one of his personal beat CDs and a bottle of E&J brandy.
The wait went on and on… from daylight to nighttime. Cole went from pouring himself E&J to rain pouring above him. Then the future mentor for his hero journey appears.
J. Cole had previously made a "Produce for JAY-Z or Die Trying" t-shirt, and now was his big chance.
Nervousness understandably takes over Cole, plus Jay-Z ain't feeling the sight of that CD in his Cole's hand.
"I don't want that, give it to one of them," says Jay-Z to J. Cole.
The beauty of persistence is that if you stay in the game long enough, and stay prepared, you will be ready when your time to shine rolls around.
About a year after Jay-Z curved Cole, it would ironically be Jay-Z himself that would request a meeting with that same kid he avoided. Mark Pitts, the veteran A&R, played one song which set off a series of J-meets-J meetings…and eventually the J. Cole signing to Roc Nation.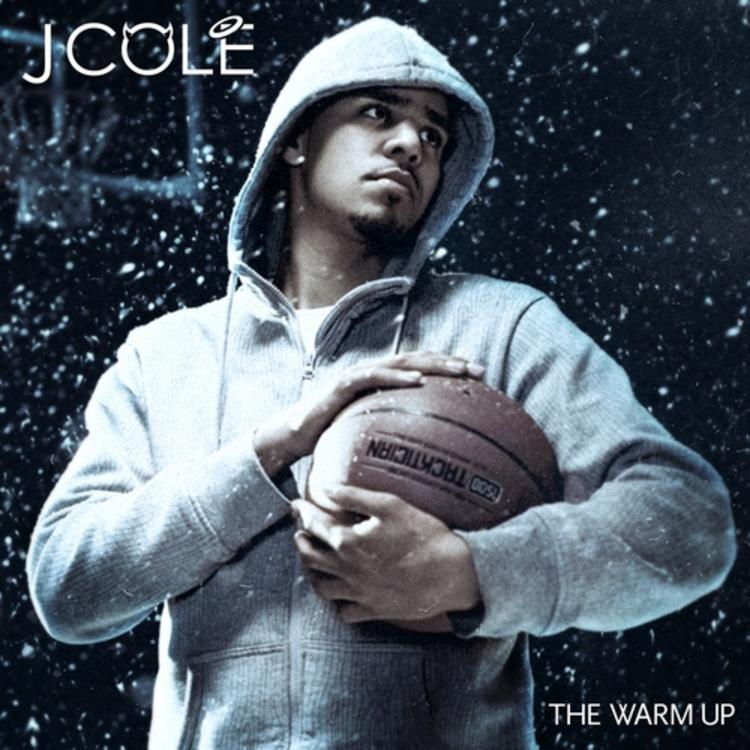 The Warm Up – "Crossing The Threshold"
Things in Cole World began to heat up in 2009 with J. Cole's first official release on Roc Nation, his second mixtape The Warm Up.
There were also big boy guest spots on Jay-Z's The Blueprint 3 album on the aptly-titled song "A Star is Born" and Wale's debut album Attention Deficit and mixtape Back to the Feature.
2010 had some dope additions to the J. Cole resume.
He shared the mic with fellow Roc Nation member Jay Electronica and super rapper Mos Def on Talib Kweli and Hi-Tek's single "Just Begun".
Cole also appeared in that respected 2010 XXL magazine cover Top Ten Freshman list, that included future stars Nipsey Hussle, Big Sean, Wiz Khalifa, Freddie Gibbs, and Jay Rock.
J. Cole also began his platinum parade with his debut album Cole World: The Sideline Story in 2011, with four huge features: Jay-Z, Missy Elliott, Drake, and Trey Songz.
The single "Work Out" went double platinum, and "Can't Get Enough" went once platinum.
Speaking of platinum plaques, Born Sinner was the platinum-certified follow-up album in 2013, with more platinum singles to swing with: "Power Trip" and "Crooked Smile."
Diddy Scuffle – "Test, Allies, Enemies"
But unfortunately, 2013, came with some industry drama.
In August 2013, Cole and Bad Boy Records-founder P. Diddy were allegedly involved in a physical altercation at a 2013 MTV Video Music Awards afterparty.
It has been said to have started when Diddy tried to step to Compton California rapper Kendrick Lamar over Kendrick's "King of New York" brag in his memorable "Control" verse.
Diddy tried to splash his drink on Lamar, but Cole got involved.
First Cole and Diddy allegedly had a verbal argument, and then an altercation ensued, getting their respective crews into it as well.
Thankfully, a few months later, Cole and the music industry giant Diddy reportedly put the beef to rest in a promotional video for Diddy's media company Revolt, joking about the feud.
2014 Forest Hills Drive – "Approach To The Innermost Cave"
On December 9th, 2014, J. Cole dropped his highest selling album to date, the triple platinum epic 2014 Forest Hills Drive.
Named after the exact address of the house he grew up in, in North Carolina, 2014 Forest Hills Drive won Album of the Year at the BET Hip Hop Awards.
2014 Forest Hills Drive also won for Top Rap Album at the Billboard Music Awards.
It also grabbed Best Rap Album nominations at the American Music Awards and the 58th Grammy Awards.
J. Cole was now getting the critical acclaim, the respect of the hip-hop community for his talent, and also dynamic mainstream success.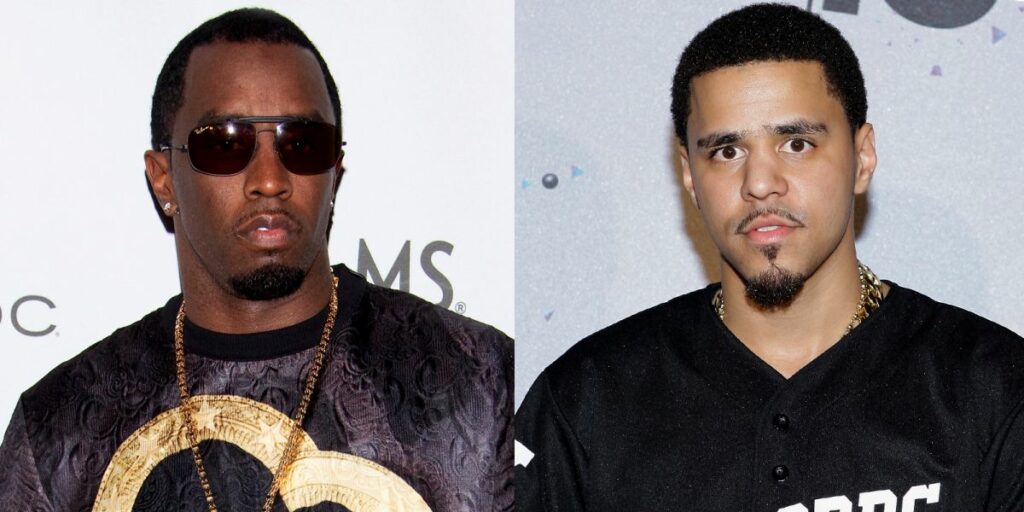 False Prophets – "The Ordeal"
J. Cole's 2016 documentary called Eyez contained some controversial songs.
"Everybody Dies" contained apparent shots at some younger rappers that fell into the often- criticized 'mumble rap' classification: namely Lil' Uzi Vert and Lil' Yachty.
Lil' Yachty spoke up about it during a 2016 interview with Los Angeles' radio station Power 106:
"I don't listen to J. Cole [but] I definitely listened to it [and] people said he was talking about me. He said 'Lil.' I'm not little. My name has 'Lil' in it but there's a lot of 'Lil' rappers. [It's] either me or Uzi. Honestly, I don't give a f*ck."
Lil' Uzi Vert didn't seem to care much about it either. Vert took to Twitter on December 2, 2016 and said:
"Heard some beautiful sh*t today @JColeNC."
Cole's song "False Prophets" had more direct critiques, with Cole referencing Kanye West's ever-changing public image and hospitalization.
The second verse of "False Prophets" seemed to be taking his buddy Wale to task.
Cole says that despite Wale's critical and commercial success, he stays struggling with feeling misunderstood and feeling slighted.
Wale went as far as to fire off his own diss record at J. Cole called "Groundhog Day" as a response to "False Prophets".
But both rappers were soon seen together in Raleigh, North Carolina at a North Carolina State University basketball game that very same day.
Cole spoke about "False Prophets" in an interview with The New York Times, saying:
"Rappers rap about other rappers all the time — subliminal insult, direct attack — but rarely from a place of love…That speaks to the state of us as a people…For so long my mind state was, I have to show how much better than the next man I am through these bars. Who's the best? Let me prove it. And it's just like, damn, I'm really feeding into a cycle of keeping black people down, I'm really feeding into that."
Platinum With No Features – "The Reward (Seizing the Sword)"
Previous generations praised the greatest of the rap king trinity of the late 90s: 2Pac, Jay-Z, and Nas. (The Notorious B.I.G. unfortunately had way less music than these three.)
In the 2010s, the new kings that seemed to follow in their footsteps became Kendrick Lamar, Drake, and J. Cole.
J. Cole earned the distinction of becoming 'Mr. Platinum With No Features,' due to his uncanny ability to move over a million on his albums without relying on other special guests.
The consecutive J. Cole albums that he created that qualify for having no rappers other than him include: 2014 Forest Hills Drive, 4 Your Eyez Only, and KOD.
On March 2019, J. Cole even joked about it with GQ magazine, stating:
"I was like, 'Word up — this is funny as hell.' But the second or third time, I was like, 'All right, it's almost embarrassing now.' Like, 'All right, man, y'all gonna make me put a feature on the album just so this sh*t— can stop.'"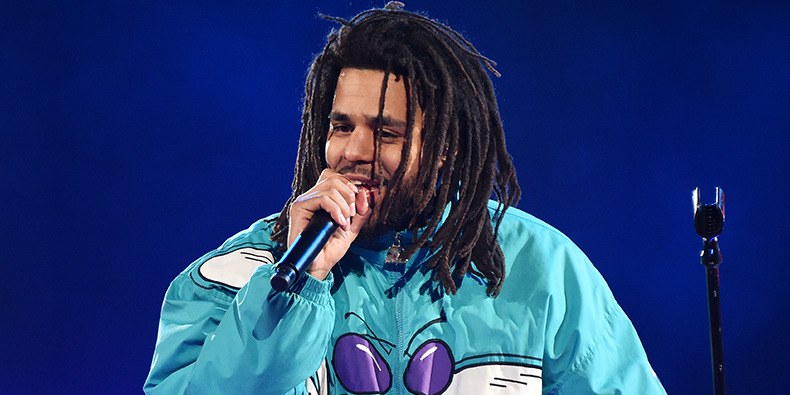 KOD – "The Road Back"
J. Cole proudly stood up against the rampant irresponsible drug use fascination in current music with his 2018 conceptual album KOD.
Cole has shared that KOD stands for Kids on Drugs, King Overdosed, and Kill Our Demons.
On the day KOD was released, it broke the previous record Drake set in 2016 for the album Views by getting 64.5 million streams on Apple Music.
KOD accumulated 36.7 million streams on Spotify in its first 24 hours as well.
It debuted at number one on the US Billboard 200, becoming Cole's fifth number one album.
J. Cole even became the first artist to simultaneously debut three songs in the top 10 of the Billboard Hot 100, with "ATM," "Kevin's Heart" and "KOD".
KOD also had a tour that J. Cole was the headliner of that hit 34 North American dates, and included Young Thug, Jaden Smith, and EarthGang—proving he didn't hate on newer rappers.
Melissa – "The Resurrection"
J. Cole revealed a bit of his personal life in January 2016 when he was interviewed by the incredible movie director of Black Panther, Creed, and Fruitvale Station… Ryan Coogler.
Cole admitted that he was already married.
J. Cole met his wife Melissa Heholt, who he married in 2015, while they were attending St. John's University. She is now the Executive Director of the Dreamville Foundation.
J also shared that he and his wife have a son together.
Middle Child – "Return With The Elixir"
How big of a 2019 is J. Cole having? His single "Middle Child" is the most successful one of his entire career.
He performed in his home state of North Carolina during the NBA Allstar Game weekend in Charlotte.
If that wasn't enough, J. Cole's crew Dreamville released their project Revenge of the Dreamers III, with his roster Omen, Bas, Cozz, Lute, Ari Lennox, J.I.D., and EarthGang.
Many of Dreamville are dropping their own individual projects throughout 2019 also.
If we are lucky enough, the most current section of J. Cole's hero journey will include his next album, currently titled "The Fall Off."
---
---
What other rappers do you want us to do a "Hero's Journey" on?
Comment Below: