Nipsey Hussle: A Hero's Journey (Nipsey Hussle Biography)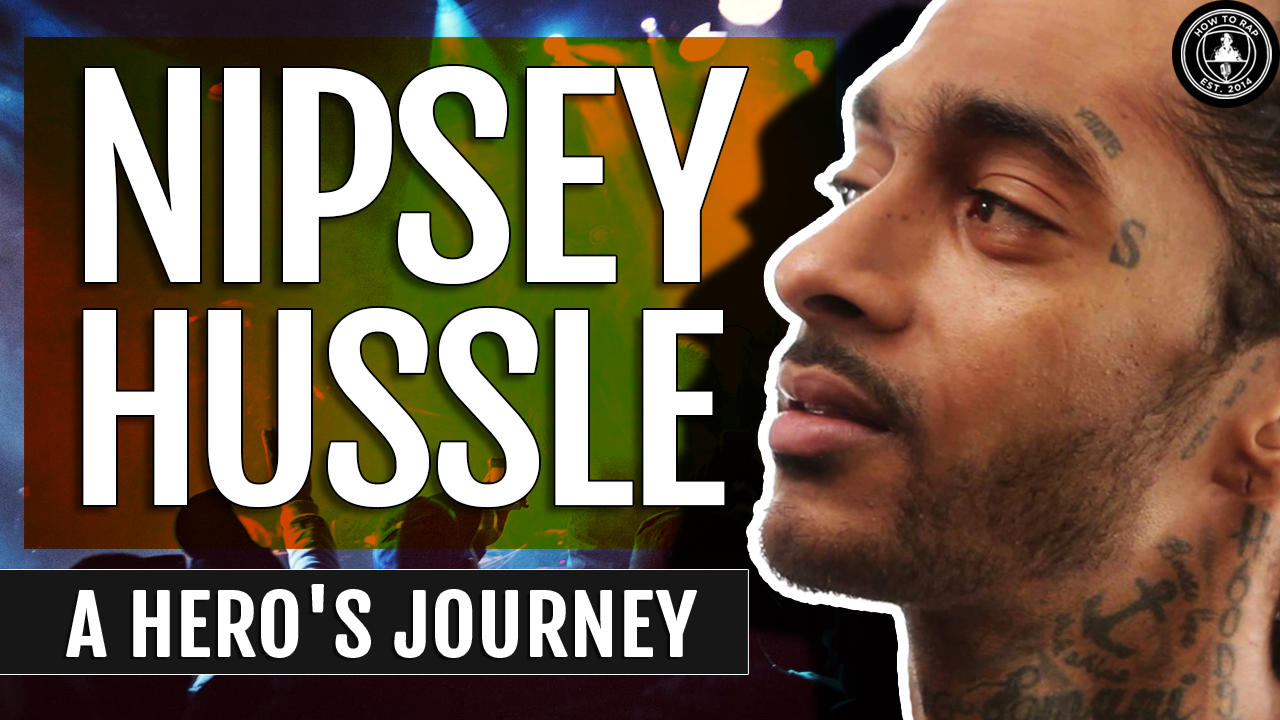 The literary scientist of stories, Joseph Campbell, created 12 steps to storytelling, known as The Hero's Journey…
If Campbell's process was good enough for George Lucas to create Star Wars, it is good enough for hip-hop…
Straight out of South Central, Los Angeles, came the younger version of NWA, all in one man…we know him as Nipsey Hussle. Rest in Power to this Hip-Hop King.
Nip embodied the poetry of Ice Cube, the street credibility of Eazy-E, and the business mind of Dr. Dre…
If you are a rapper looking to become your own business or a rapper trying to improve your community, the hero's journey of Nipsey Hussle has you covered.
Crenshaw – "The Ordinary World"
If you are wondering why a first-generation American of African lineage chose a name like 'Nipsey' to rock stages, here is the reason…
Nipsey Hussle is a play on the name of comedian Nipsey Russell, who played the Tin Man alongside Michael Jackson and Diana Ross in the movie The Wiz.
Nipsey Hussle, the rapper, the entrepreneur, the community activist, and the man of respect, was born as Ermias Joseph Asghedom on August 15, 1985.
His mother Angelique Smith is an African-American woman and his father Dawit Asghedom, is an Eritrean immigrant from Africa…
Their family unit included Nipsey's brother Samiel and his sister Samantha, who were nurtured in the tough Crenshaw neighborhood of South Los Angeles…
Nipsey dropped out of Hamilton High School in the nearby Castle Heights neighborhood prior to graduation…
At only 14-years-old, Nip completely left home and was initiated into the Rollin 60's Neighborhood Crips, a sub-division of the Crips gang based in Crenshaw…
Slauson Boy – "The Call To Adventure"
After being knee-deep in the streets, soaking up life lessons, at age 19, Nipsey's father took both him and his brother Samiel on a trip to trace their roots in Eritrea, East Africa…
Hussle has credited this three-month return to their family's homeland in 2004 as the life-changing inspiration for him to become a community activist and his entrepreneurial spirit.
Now the hustle was on for real. In December 2005, the first independently-released Nipsey Hussle mixtape, Slauson Boy came out…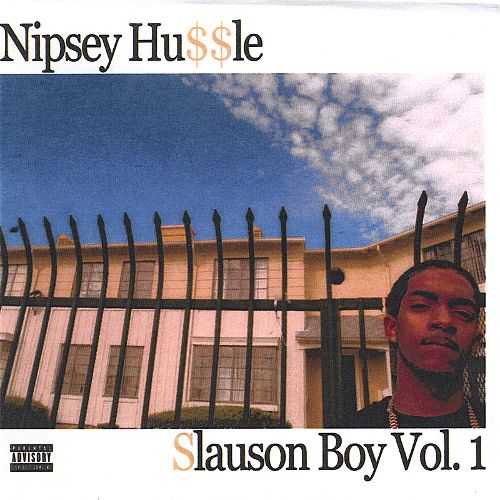 This bigged-up the size of his fanbase and got him signed to Cinematic Music Group and Epic Records.
The year of 2008 would prove to be much bigger. Hussle released the first two installments in his Bullets Ain't Got No Name mixtape series…
Nipsey completed the Bullets Ain't Got No Name trilogy with Bullets Ain't Got No Name Vol. 3 the next year in 2009.
We would have to wait until 2016 for the second installment of Slauson Boy, his first 2005 mixtape…
During the early days of Nipsey's hero journey, he recorded records with big names in the game…
In 2009 Nipsey dropped "Killer" featuring Drake and he appeared on Snoop Dogg's album Malice n Wonderland on the song "Upside Down."
In 2010 Snoop Dogg returned the favor and appeared on Nip's "The Life" and The Game got it in on Nip's track "They Roll."
Between 2011-2013, Nipsey recorded with the likes of Jadakiss, Wale, Cassidy, PartyNextDoor, Childish Gambino, Tyga, Rick Ross, 2 Chainz, Ras Kass, Rapsody, and Master P.
The Marathon – "Refusal Of The Call"
During financial issues at Epic Records in 2010, the same year Nip made the XXL magazine Freshman Top Ten cover, he decided it was better for his career not to revive his contract…
Nipsey went all in with his own label, All Money In…
On December 21st 2010, Nipsey Hussle would embark on a third mixtape series called The Marathon, a name so powerful that it would become his clothing brand…
The Marathon Continues came out on November 1st 2011, and TMC: X-Tra Laps rang off on Valentine's Day 2012.
On April 17, 2012, Hussle released a collaborative album with Blanco called Raw…
They warmed up the west coast with guest appearances from Freeway, YG, Yukmouth, Mistah FAB, B-Legit, and Kokane.
With record labels like Rick Ross's Maybach Music Group courting Nipsey Hussle to sign up to drop a debut album, Nipsey decided to go it alone and stick to indie mixtape releases.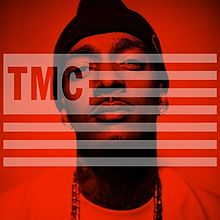 Contagious – "Meeting The Mentor"
Who says that a member of the Crips gang couldn't have a best-selling author and a marketing professor at the prestigious Wharton School at the University of Pennsylvania for a mentor?
During a 2013 interview with the New York Power 105.1 The Breakfast Club show, Nipsey Hussle discussed what he learned from Jonah Berger's marketing book "Contagious."
This book gave Nipsey the confidence to pull the trigger on his famed $100 mixtape Crenshaw:
"I got a few mentors who put me on books and literature and all that…I got to the second chapter of ['Contagious: Why Things Catch On']. It was just talking about how this restaurant owner in Philly started selling Philly cheesesteaks for $100 out of his restaurant. It set off all types of conversations. Everybody was talking about it. All types of influential people came through and wanted to check out why it was $100. Oprah came through and bought one. David Letterman bought one. He got all type of exposure and publicity. It became a staple. Everybody started to come through to support, buying $100 cheesesteaks. I put the book down and I was like, 'We about to do that with the album. Nobody did that with music.'"
Word got back to author Jonah Berger and he spoke to HipHopDX about how proud he was that Nipsey was able to win with Crenshaw:
"The $100 mixtape is a really clever application of the principles I talk about in 'Contagious'…It's great to see how successful he's been with it. Word of mouth is ten times more effective than advertising. When used correctly, like Nipsey did, it's a really powerful marketing tool…It's pretty dope…I wrote the book to help people take advantage of the cheapest and most effective marketing tool out there and shout out to Nipsey for how he's run with the ideas. Hopefully other people will do the same."
Proud2Pay – Crossing The Threshold
How exactly did Nipsey Hussle's Crenshaw mixtape help him capture our attention in a major way and cross the threshold into larger success?
It wasn't just that Crenshaw cost 100 bucks…
Crenshaw was nearly an hour and a half of music that hit the Billboard charts…
Crenshaw grabbed peak chart positions such as 63 on the US Billboard 200, 34 on the US Billboard Top R&B/Hip-Hop Albums, and 35 on the US Billboard Heatseekers Albums.
XXL magazine called Crenshaw the second-best mixtape of 2013, saying:
"Nipsey Hu$$le changed the course of hip-hop releases with the promotional run for Crenshaw. The unsigned rapper was able to make $100,000 by selling 1,000 copies for $100 each. The price tag was part of his Proud2Pay campaign, which rewarded fans with concerts, new material and rare gifts. The music also held up to the expected high standards with a tape that took us right into the heart of his South Central worldview. Topics such as hustling, and paper chasing were sharpened with his laid-back flow and paint-picture rhymes. With young stars like TeeFlii and Skeme to help him out, Crenshaw was an event mixtape/album that put the West at its rightful place."
Yes, you heard that right. Nipsey sold 1,000 limited-edition copies of Crenshaw for $100 a pop in just 24 hours, even though it was available on free mixtape-hosting websites…
Hussle set up a pop-up shop where the autographed physical edition of the project could be purchased in a package that included incentives like a ticket to his next show and a phone call…
Nipsey had some friendly help with his hustle, thanks to Jay-Z purchasing 100 copies all at once.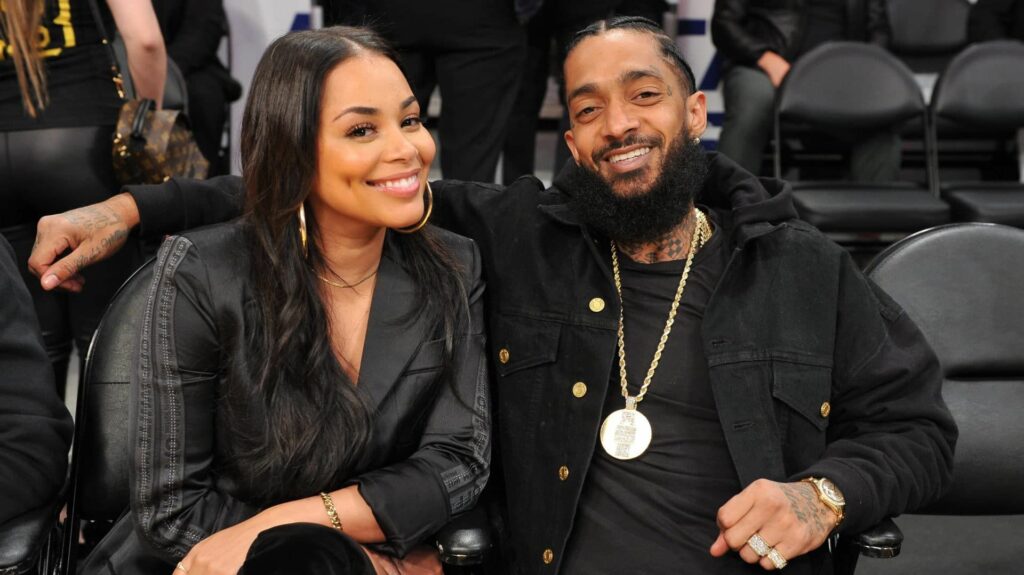 Lauren and Kross – Test, Allies, Enemies
One of Nipsey Hussle's biggest allies was actress Lauren London, who he began dating in 2013.
Their son, Kross Asghedom, was born on August 31, 2016. They quickly became one of the most 'love goals' relationships in hip-hop…
The Marathon Agency – Approach To The Innermost Cave
Nipsey Hussle's brilliant branding of The Marathon led to Steve Carless partnering up with business partners Karen Civil and Jorge Peniche to form Marathon Agency in 2013…
This talent-based brand aimed to attract a diverse set of clients in different career stages….
In October 2016, Carless, the head of the agency, said Nipsey had invested "like over six figures" in the Marathon Agency as a silent partner…
On June 17, 2017, the Marathon Clothing store was founded along with partners Carless, Civil, and his brother Samiel Asghedom…
Hussle specifically chose the Crenshaw commercial district because he wanted to provide opportunities in his neighborhood of Hyde Park…
The Marathon store was called a "smart store," by using technology to give customers exclusive music and content…
This special shopping experience was made possible through an app created by the now 22-year-old, young Ghana-born, Compton California raised-software engineer Iddris Sandu.
Hussle's hustle was so strong that a year before he was murdered, he purchased the L-shaped shopping center where his store was located…
Even Nipsey's partner in this investment was a South Los Angeles native, the real estate investor David Gross.
Disrespect – "The Ordeal"
In 2018, Nipsey's gang ties were made a little bit more public when he addressed superstar rapper Cardi B's Blood gang-related comments…
Cardi B, who has claimed to be a Blood, upset Nipsey when she used the word "flue" instead of "blue" in since-deleted Instagram caption, which is considered offensive to Crip members…
During an interview with REAL 92.3's "Big Boy's Neighborhood," Nipsey explained his issues with Cardi's remarks:
"She's from New York…There's a different reality to gang bangin' on the East Coast than there is in L.A. This is a 30-40-year culture out here. People died in the '80s. Uncles and homies got killed behind this thing. So, there's a different level of sensitivity… That's how Bloods talk amongst themselves. Crips [are] gonna say certain words also…A Crip might say dead instead of saying red like a Blood might say flue instead of blue. But the disrespect happens when you go public and you not in the privacy of your hood or your homies."
Grammy Nom's – "Reward (Seizing the Sword)"
Victory Lap earned Nipsey Hussle his first Grammy nomination, for Best Rap Album at the 61st Annual Grammy Awards that took place on February 10, 2019…
Nip's competition was Mac Miller, Pusha T, Travis Scott and Cardi B, who ultimately would be the winner…
Nipsey attended the Grammy's with Lauren London and daughter Imani.
When explaining why he felt Victory Lap should be the album of the year to Billboard, Nipsey stated:
"I just wanted to do something timeless and that years from now, you'd enjoy it and say, 'That was classic hip-hop right there. That's what our genre sounds like.'"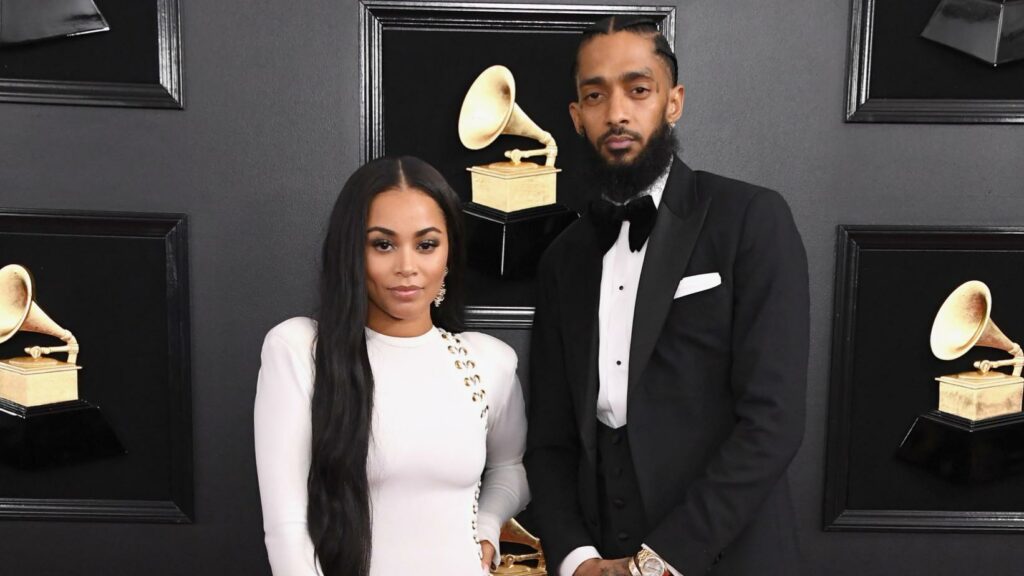 Victory – "The Road Back"
Nipsey Hussle fans that started riding with his movement throughout the mid-2000s deep into the 2010s were finally rewarded with his debut studio album Victory Lap on February 16th, 2018…
Sadly, Victory Lap would be Nipsey Hussle's only album due to his life being cut way, way, way too short the following year…
Victory Lap was a major record label album put out through Atlantic Records and his All Money In imprint…
Pitchfork called Victory Lap "the most gripping record in his catalog," and it claimed the number one spot on the US Billboard Top R&B/Hip-Hop Albums chart.
Forest Lawn – "The Resurrection"
The sad truth is we lost Nipsey Hussle on March 31, 2019 at about 3:19 p.m. when he was shot multiple times in the parking lot of his Marathon Clothing store…
Nip suffered at least 10 gunshot wounds. Hussle was pronounced dead at 3:55 p.m., at only 33 years old…
Hussle was buried at Forest Lawn Memorial Park in Southern California…
His entire music career was not only reexamined by the media at large, but by fans and supporters, recognizing the huge impact the man had made.
Nipsey Hussle Square – "The Return With The Elixir"
In fact, after Nipsey transitioned out of this life, a petition was started to rename the intersection of Slauson Avenue and Crenshaw Boulevard to "Nipsey Hussle Square."
Hussle's memorial service was held on April 11 at the Staples Center in Los Angeles, with tickets given away free of charge…
A letter from former president Barack Obama was read that praised the rapper for his community work. It contained the words:
"While most folks look at the Crenshaw neighborhood where he grew up and see only gangs, bullets, and despair, Nipsey saw potential."
Sources:
https://www.billboard.com/articles/columns/hip-hop/8504910/nipsey-hussle-career-highlights
https://www.complex.com/music/2019/04/nipsey-hussle-biggest-music-moments/
https://www.cnn.com/2019/04/01/entertainment/nipsey-hussle-biography/index.html
https://www.forbes.com/sites/zackomalleygreenburg/2019/02/20/nipsey-hussle-opportunity-zone-real-estate-mogul-blueprint/#3cf623056364
https://hiphopdx.com/news/id.26044/title.jonah-berger-details-inspiration-behind-nipsey-hussles-100-mixtape-idea#
---
---
Which rapper do you want us to cover next?
Comment Below: