Drake and Kanye's Concert Shows Rappers These 5 Secrets To Live Performance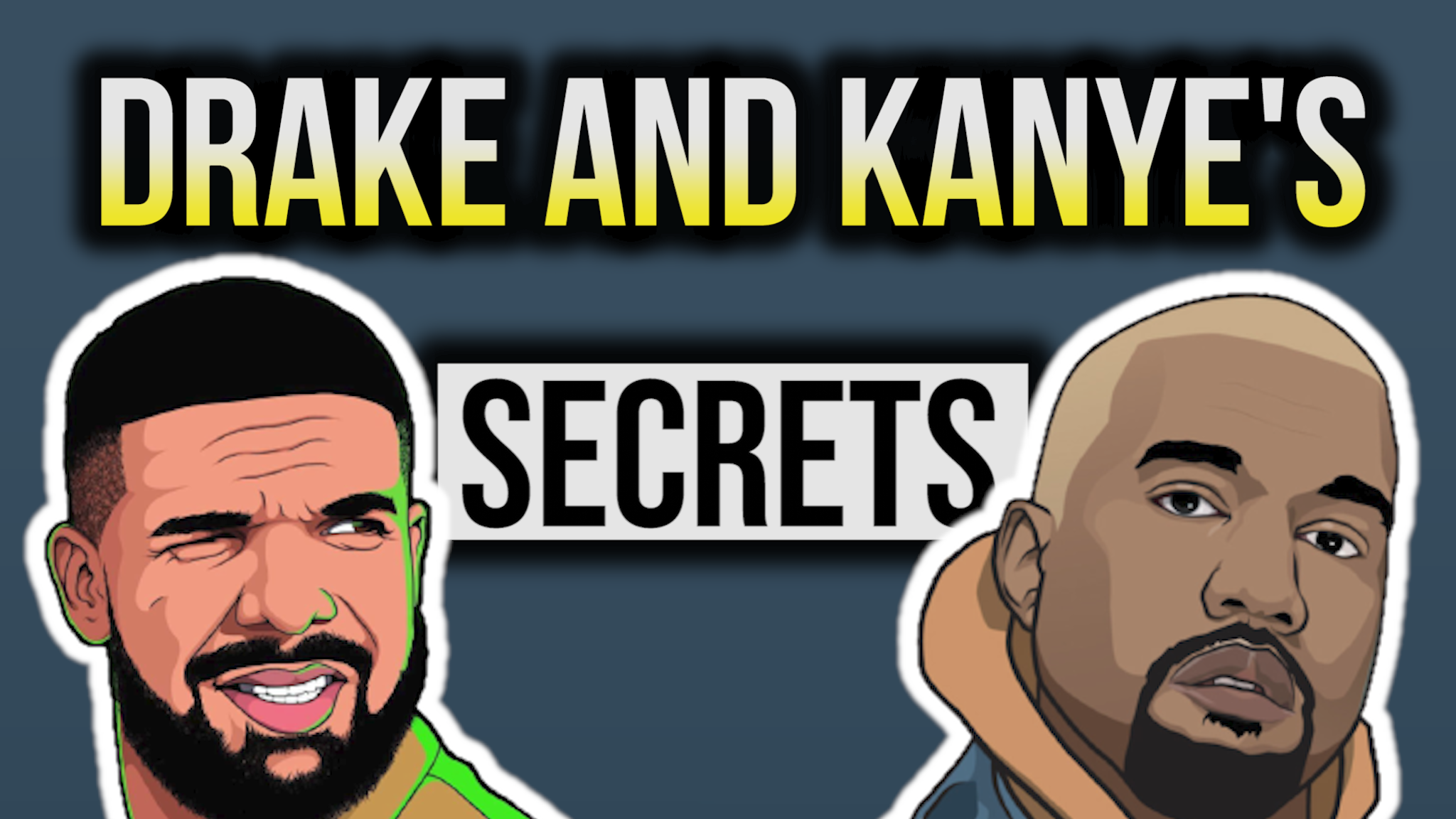 In today's article, we're going to show you how Drake and Kanye's concert showed rappers five secrets to the future of live music.
These rap tips will help guide you as a perspective artist into how to improve your live performance, or if you're just a fan of the art of rapping, this will serve as a window into the science of live touring and the future of rap performances.
So if you're curious about what the Drake and Kanye Concert will indicate for the future of music for you as an artist or you as a fan of rap, this is the article for you.
NOTE: Before we begin, be sure to subscribe to our YouTube channel "How To Rap" with notifications because we drop weekly videos on the science of how to rap and how the greatest artists in the world do it…
…And if you're an artist wanting to improve your own chances at having a megastar career, be sure to check out our "Live Performance Bible" free bonus course which will give you even more in-depth secrets on how to get ahead of the curve as a live performer in the next decade by clicking HERE.
#5 Experiential Touring Is The Future
As everyday life and entertainment become more and more digitally focused, artists are going to have to up the experiential novelty in their live performances in order to raise the bar as an artist and keep up with the times.
Now, Kanye West has always been an innovator in the visual and experiential nature of live performance.
So it should come as no surprise that he once again brought his A-Game with the muted color-scape and colossal scope of the circular stage during the Larry Hoover benefit concert with Drake.
Even further this performance is an indicator of just how much thought must be done by an artist to keep live performances fresh and cutting edge in the 21st century.
As live in person audiences expect more and more out of the now 100s of dollars they're shelling out to attend a show (let's not forget we'll still technically in the middle of a global you-know-what)…
…The increasing fanfare of attention-grabbing moments in rap live performance will continue to inflate, much like the U.S. dollar.
Additionally, the recent Astroworld disaster with Travis Scott and ironically Drake himself indicates the continuing danger modern audiences associate with a poorly organized live performance.
Proper tour planning will continue an absolute must in the coming decade.
The interaction and collaboration between tour managers, set designers, and the artists themselves is only going to expand in 2022 and beyond as more and more market competitors to live performance in digital form increase.
Which brings us to number 4…
#4 Cinematic Live Stream Viewing Is The Future
Make no mistake about it, modern live performance will start to service the at-home viewer more and more as digital-first marketing increases for artists.
The BBC noted in a recent interview with creative director Alex Lill, the visionary behind many recent performances and music videos for Canadian megastar The Weeknd, that live performances are at a turning point:
"Before the pandemic even hit we were trying to reimagine how we could provide a cinematic experience for the audience at home, not just the live audience."
Think about how this was exemplified during last year's performance at the Super Bowl for The Weeknd himself. The entire production felt more like a virtual reality "hall of mirrors" for you as the viewer.
Indeed, in an article titled, "6 Predictions For The Future of Live Music", the website WeJam.Studio predicts that:
"It is a logical assumption that [virtual reality and augmented reality] might soon be fed into the music industry to satisfy the appetites of music lovers and drum up revenue for venues. Although you may not be able to physically attend a concert, you will be able to enjoy an extremely realistic replication from within the walls of your own home. For venues and technology companies, ticket sales would rise significantly because there would be no restrictions to a maximum capacity of a venue space. Patrons would not only be able to enjoy live concerts from their homes but would also be able to relive classic concerts that they might never have been able to attend."

WeJam.Studio, "6 Predictions For The Future of Live Music"
We definitely saw this demonstrated in the Drake and Kanye concert wherein most of us had to enjoy the concert from the comfort of our home.
Think about it, of the concerts you've quote-unquote attended in the last 18 months… how many of them were actually just live streams?
Don't forget the massive appeal of "live stream battles" illustrated by the incredible success of Swizz Beatz and Timbaland's Verzuz series, which is also a hybrid of in-person and online live performance.
We as viewers were still able to take part in the moment of the Drake and Kanye Concert and watch these two legends burying the hatchet of an almost decade long beef without leaving our homes.
We go more in-depth on how to host a profitable live stream as a rapper in our free bonus training that comes with the Freestyle Fortnight: Master The Art of Freestyle Rap in 2 Weeks or less course which you can check out by clicking HERE.
But no matter what, understanding the relationship between the future of live STREAMING and live PERFORMANCE is crucial to you staying on top of the times as an artist in the 2020's.
#3 Rap Beef CAN Have A Shelf Life
With the recent passing of rappers such as Young Dolph, King Von, and Pop Smoke, it feels like rap beef as a deadly force seems to be only increasing.
However, despite (particularly on Drake's side), murderous threats being thrown in the Drake and Kanye beef, we believe the two gentleman realized the sheer amount of money and influence that they have in pop culture let alone rap was not worth continuing on.
Now, of course we at Rap Game Now would not be so naive as to think that this concert was PURELY out of the goodness of their hearts.
Both Drake and Kanye love money and attention as much as anybody else…
…In fact they probably like it MORE than most people…
But the image of the two of them walking out together (with none other than King Push Pusha T in the stands no less) is in stark contrast to the many fatal beefs we've had to endure in the past.
Whether it is the "I Declare War" olive branch concert between Jay-Z and Nas in the 2000s or again the many rap beefs settled during the Verzuz concert series that likely made the respective artists tons of money…
The Drake and Kanye Concert is a good reminder that rap beef can indeed have a shelf life.
#2 Controversy Is A Money Flip
Another thing Kanye West has done with either expert or idiotic precision (depending on your opinion) over his career is use controversy to keep himself relevant.
Drake hasn't had to step that far into the "controversy sells" mentality, but he absolutely knows when it's useful to engage into a beef every few years.
For quite a while, these two gentlemen have been dangling a collaborative album at us since at least 2013 when Kanye said out loud in a Breakfast club interview he'd like to make an album with Drake.
However the controversy and subsequent rap beef between the two of them closed the door to that for a long time.
We can alternatively now see that the seriously profitable and attention-grabbing rumor mill associated with a future Drake and Kanye collaboration will only help to make them more money.
Much like in #3, artists need to think much more economically when it comes to how to use controversy and beef to actually make more money rather than get into their feelings in order to turn foes into flips, so to speak.
#1 Collaboration Is King
Let's end this on more of a positive note. At the end of the day, no matter what level of experience and status you are at as an artist, you will have to collaborate with people.
Even if you're currently just starting at the ground floor and simply thinking of ways to get your music recorded and promoted…
…You'll be dealing with an army of engineers, playlist promoters, and social media companies.
As you climb up the ladder, you'll be working with managers, agents, and tour directors as we've discussed here.
And once you finally get onto that big stage with those bright lights, you'll be dealing with other artists, egos, and the masses in general to make sure you stay hot.
Developing a thoughtful but not innocent perspective regarding collaboration is absolutely key if you want to get to the level of a Kanye or Drake…
…And if nothing else you can use this Drake and Kanye concert as a great way to remind yourself that you truly do need collaborators in your career. No man (or woman) is an island as they say. 
---
---
COMMENT: What were your personal reactions as an artist to the Drake and Kanye Concert? Did you enjoy it? Was it too little too late?