How To Write Hits Like Drake (Even If You Hate Him)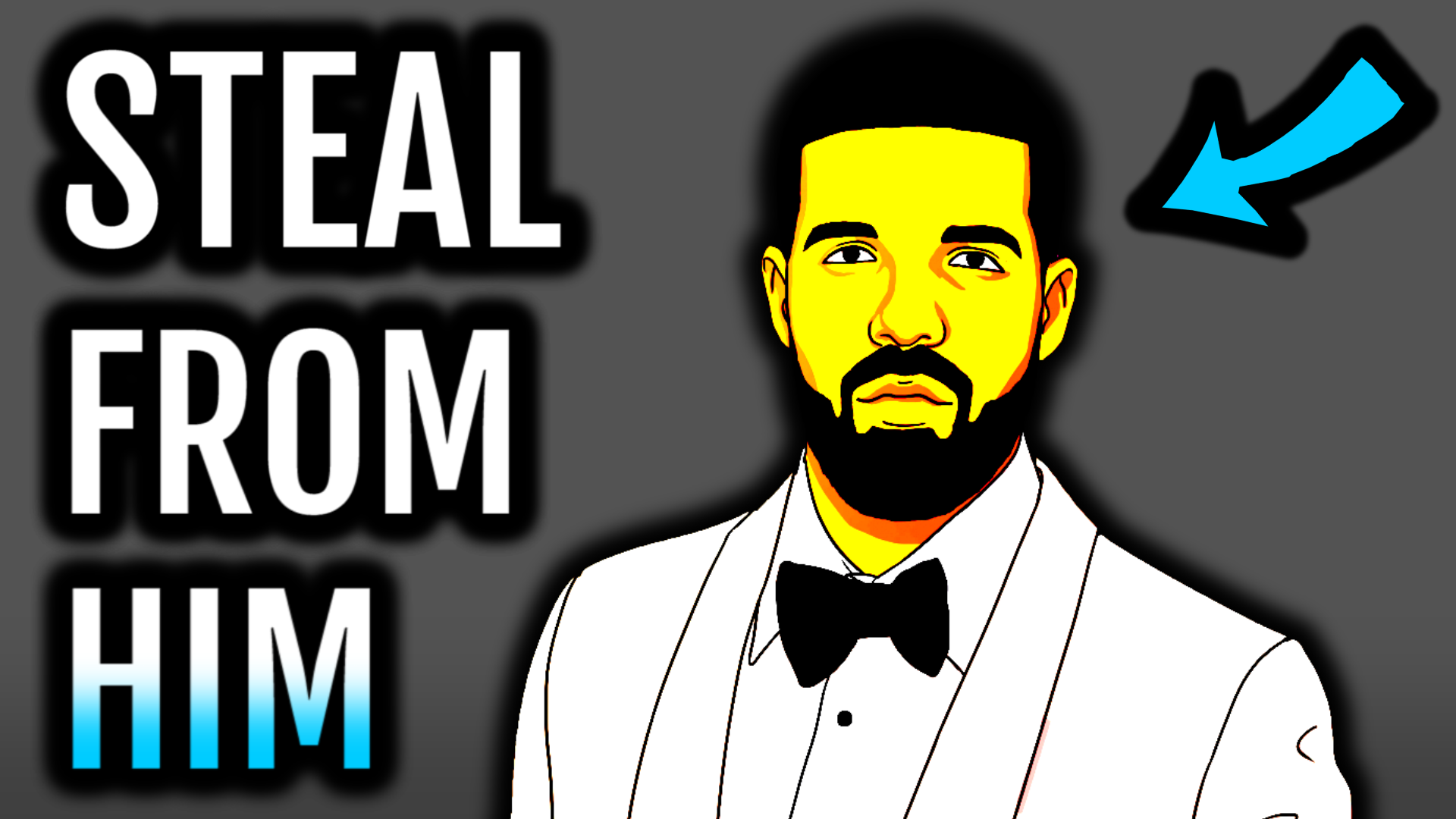 In today's article, we're going to explain how to write hits like Drake using his favorite songwriting secrets that make him so popular…
Now before you start complaining in the comments…
I'm aware that everybody who reads this blog (or listens to rap) doesn't necessarily like Drake or even might think is music is trash…
…But always remember that as The Art of War would tell you…
"If you know the enemy AND know yourself, you need not fear the result of a hundred battles…"
So, if you think Drake is an enemy to the music you like…
Just read this article to LEARN his secrets and then make better and more lyrical music…
…But if you enjoy Drake's music and think he makes hits basically on command…
Then this article will help you to better understand how to recreate that feeling in your own tracks.
Now, before we begin… be sure to subscribe to our YouTube channel, "How To Rap" WITH NOTIFICATIONS by clicking HERE because we've just taken on a new full-time video team and we're going to be dropping A LOT more content on rapping…
…And if SONGWRITING is your main focus of interest for your music in 2020, we be sure to check out our FREE full-length video course, "Top 20 Songwriting Secrets of Full-Time Rappers" by clicking HERE.
Drake Songwriting Secret #1: Chorus-First Mentality
The first songwriting secret Drake uses is what I call a "chorus-first" mentality.
A simple survey of most of his major hits reveal a strong pattern of beginning the track with a chorus after a very short, meaning 5-10 second, instrumental intro:
Hotline Bling
In My Feelings
Started From The Bottom
Fake Love
Best I Ever Had
Energy
Gyalchester
…This chorus-first list also includes some of his more notable feature tracks, such as:
Look Alive
Walk It Talk It
Life Is Good
Now, as you read this list you may think that there are some noticeable hits missing, including "God's Plan", "Controlla", or even most recently, "Toosie Slide".
Drake Songwriting Secret #2: Shorter Verses, Longer Hooks
In the case of songs that don't start with a course, usually Drake will shorten his verse to get to the chorus faster…
…Or he will make the actual "hook", or chorus (and sometime bridges) LONGER so that more of the song's running time is filled with "catchy melodies" and not hard to remember verse sections.
Let me take a quick aside here for people reading this who think, "SHORTER PARTS WITH ACTUAL LYRICAL CONTENT?! THIS IS WHY DRAKE IS DESTROYING MUSIC!! I'M GOING TO MAKE A DIFFERENCE BY COMMENTING ABOUT MY OPINION SINCE EVERYONE CARES WHAT I THINK SO MUCH!!"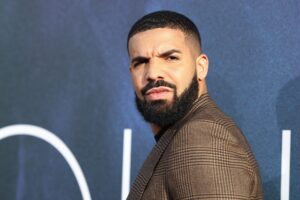 Slow down, homey.
First things first: as I mentioned, you need to understand your opponent to beat him.
If you don't like how "un-lyrical" you think he is, then take his secrets and use them to make LYRICAL songs. I would argue that artists like J. Cole, Kendrick Lamar, and Kanye West do this approach.
Secondly, Drake is making music for a specific demographic: people who are PARTYING, who about to have SEX, or trying to RELAX.
If you are making music for more reflective people GREAT!
Everything you learn here can be applied to deeper topics.
I would suggest studying artists like Lauryn Hill and Mos Def in addition to Drake to help you bridge the gap between lyrical and catchy.
In any case, "Controlla" starts with the verse… however that verse is only FOUR bars and immediately rolls into the "I think I'd lie for you" first part of the chorus (also known as the pre-chorus), followed by the main "Controlla" chorus…
…Which means that the chorus of "Controlla" is TWICE as long as each verse, and it repeats three times.
Similary, "One Dance" has a short four bar verse followed by a full eight-bar chorus.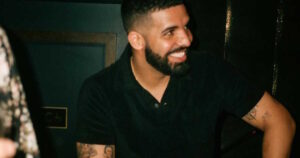 Drake Songwriting Secret #3: Samples As Riffs
Interestingly, "One Dance", much like "In My Feelings", "Nice For What" and "Nonstop" has a prominent vocal sample that serves sort of like another "hook" or "chorus" throughout the song.
In other genres of music, especially rock, this is sometimes known as a "riff" or an identifiable series of notes meant to serve as another section of the song.
The easiest way to think of a riff as a rap fan if I was to ask you to hum the piano part of "Still D.R.E." could you do it?
What about the "eeh-err" of Roddy Rich's "The Box"?
Those are riffs.
In any case, Drake adds an additional layer of "catchiness" by choosing samples that get stuck in your brain as much as the parts he's actually rapping or singing.
Drake Songwriting Secret #4: Start With The Bridge
"God's Plan" actually begins with him saying the "wishing on me" refrain softly, which will be repeated a full TWO TIMES in this short anthem, despite each verse never clocking above eight bars.
Similarly, "Toosie Slide" begins with the "black leather glove" section, which will in turn become a bridge later in the song.
A bridge is a third section of music that's not quite the verse and not quite the chorus that helps to transition between the two.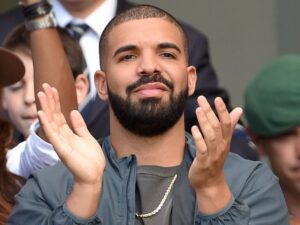 The way I like to describe a bridge is that it's less complex than the verse and more complex than the chorus.
Two very well-known old school examples of a bridge is the "My flow, my shows brought me the dough" section of "In Da Club" by 50 Cent… and the "You know how long I been on ya…" section of "Stronger" by Kanye West.
If adding additional sections to a track is a difficult habit for you to develop as a songwriter, be sure to pick up that free songwriting video course I mentioned in the beginning by clicking HERE to learn more about song sections.
In any case, both "Toosie Slide" and "God's Plan" start with what would eventually become the bridge, which helps keep the song catchy by front-loading the track with parts that will be repeated by the crowd.
Drake Songwriting Secret #5: Don't Be Afraid of The One-Word Hook
The last secret of songwriting I want to hip you to is that he is not afraid to use a one-word hook.
So, in the case of "God's Plan" or "Nonstop" while there is a full chorus section built around these words, essentially the most memorable part of the track is the name or concept of the song itself.
He does a similar trick with "0 To 100", although I would argue that "real quick" as a phrase is as much the memorable part of the track as anything.
Point being, sometimes less is more when it comes to a song, so don't be afraid to use a simple one-word "idea" to capture the main theme of your track.
Conclusion
Let's review the five songwriting secrets we learned today:
Drake Songwriting Secret #1: Chorus-First Mentality
Drake Songwriting Secret #2: Shorter Verses, Longer Hooks
Drake Songwriting Secret #3: Samples As Riffs
Drake Songwriting Secret #4: Start With The Bridge
Drake Songwriting Secret #5: Don't Be Afraid of The One-Word Hook
---
---
COMMENT: What do you think is the most catchy Drake song?