Why This Is The #1 Website To Learn How To Rap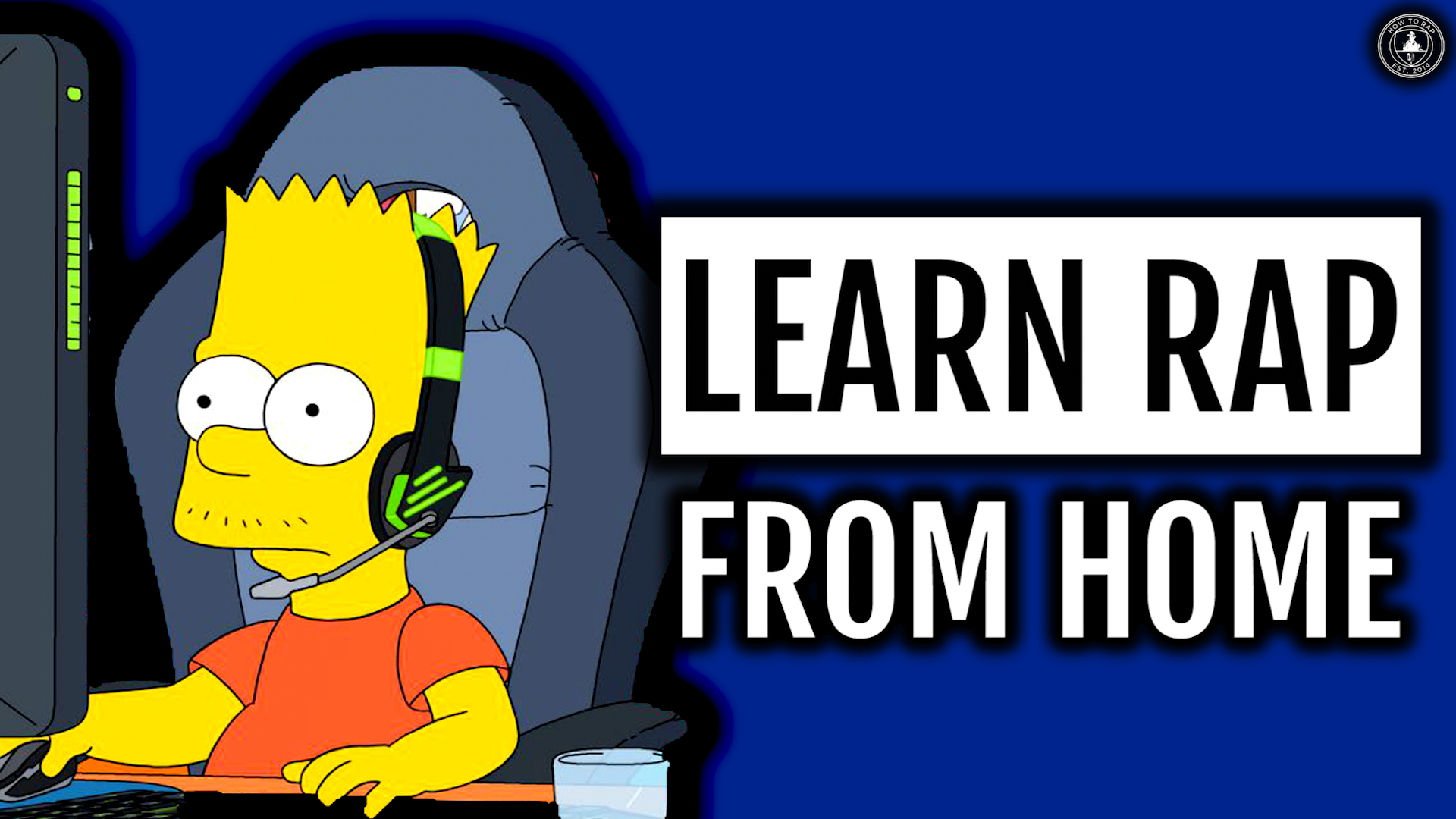 In today's article I want to give you a tour of this website so that you can know how to get the most out of it.
I'm proud to say that I believe that this is FAR AND AWAY the best free resource online to learn how to rap from and I'll demonstrate how by giving you 10 secrets to using to create a full-fledged rap career…
…All created and written by me personally, the world's most experienced rap coach with over 15 years experience rapping, 15+ countries toured, and 5+ years coaching rappers just like you…
…I also want to post this so that we can get some community going in the comment boxes so if you enjoy the website, be sure to leave a comment in the bottom of ANY article and I'll make it a priority to try to respond!
Introduction: Why Most Websites Are Bad To Learn How To Rap
Before we get into the specifics of WHY this is the best website to learn how to rap from, let's quickly discuss a few reasons websites in the past claiming they'll teach you "how to rap" haven't worked:
A) Written By People Who've Never Made Money From Rap
Some of the other websites may have good content here and there but often they are written by a rap nerd or more specifically "textcee" who can write lyrics for days but have little recording experience or haven't actually made money from rap.
I've not only made money from rap but have literally been taken around the world from rap music to over 15 countries directly from my music and everything I'm offering on this website is direct successful money-making world-touring advice.
B) Written By People Who've Made Money From Rap But Never Coached
Some of the biggest websites teaching how to rap are from people who may have had a semi-successful career themselves but they haven't actually coached rappers directly or very little, so most of their advice SOUNDS good but hasn't actually been verified to improve anything.
I've been coaching rappers directly since 2014 and we're proud to say that the phrase "rap coaching" was actually something we invented.
Rappers from every livable continent have been directly coached by me 1-on-1 and everything you'll read on this site is actual bona fide TEACHING advice as opposed to something that has just worked for ONE rapper as opposed to many.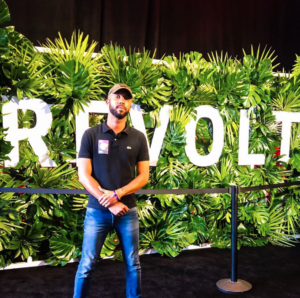 C) Disorganized / Poorly Written
Again many rap advice websites have some good content BUT they are written unprofessionally or in a disorganized manner.
In a moment you'll see that we've built this website in a way that is designed for you to get a quick refresher if you need to, an in-depth lesson if you want to go deeper, and the option of either visual or written learning.
Why This Is The #1 Website To Learn How To Rap
Now that we've covered the basics, let's break down what makes this website so awesome…
1. Every Article Is 1,000 Words+ With Bullet Points
The first and one of the most valuable aspects of this website is that not ONLY is every article super in-depth with over 1,000 words per topic…
…But each article comes with bullet points throughout the article AND a review at the end so that you can review quickly the main ideas of the article at ANY time you want…
…So if you're in the studio writing your next banger and you want to make sure that you have a chorus that will impact your fanbase…
…You can either read the entire "How To Write A Chorus For A Rap Song" article OR you can simply scroll through and catch the main ideas and get back to writing.
Additionally, every article to this point has been written by me personally, the world's most experienced rap coach with over 15 years rapping experience and 6 years coaching experience…
…So you know EVERY WORD is the real deal.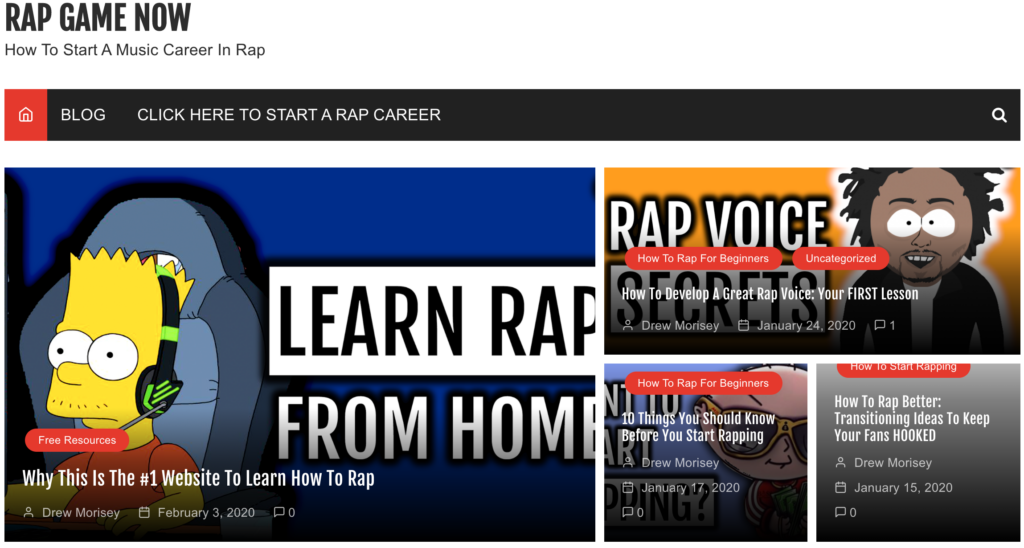 2. Search Every Article By Keyword Or Topic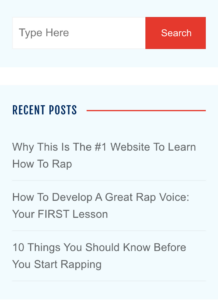 This might be my FAVORITE part of the website and I haven't seen this anywhere else.
On the right hand side of every page (or menu in mobile), you can literally SEARCH any keyword or topic you want to learn about and you should have several of not TONS of articles on that subject…
…And more are being added everyday. This INCLUDES your favorite rapper.
So, let's say you want to learn more about how to rap like Eminem because he's your favorite rapper…
…Simply go to the search function, type in "Eminem" and you'll find TONS of articles JUST about him and how to spit like Shady.
This also includes topics such as "songwriting" or "rhyme schemes". You can search ANYTHING and there's likely to be an article on it.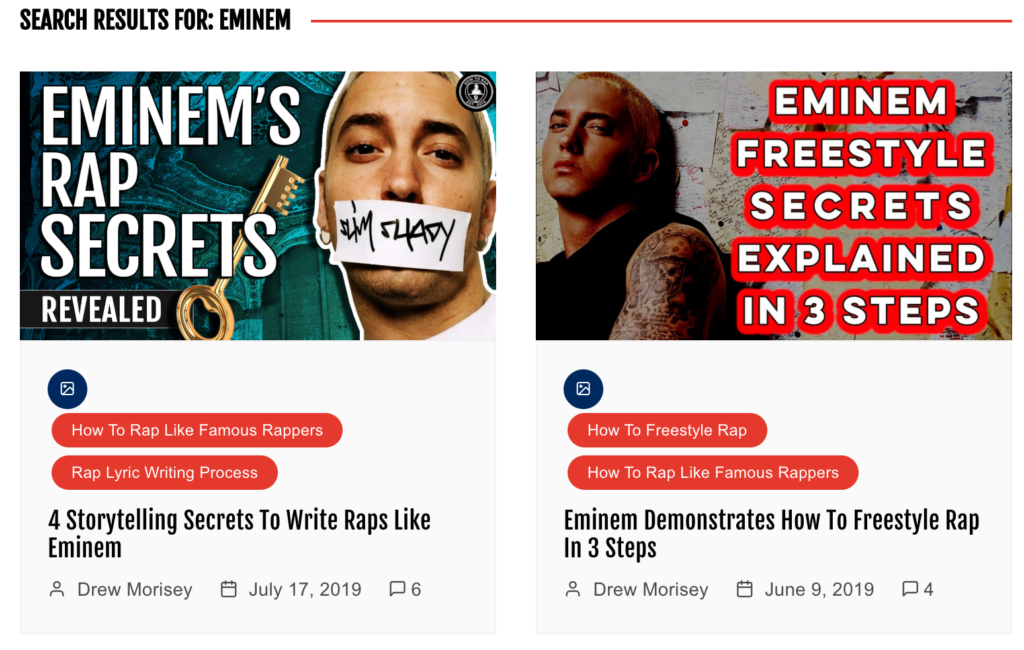 3. Every Article Comes With A Full-Length YouTube Training
Are you more of a visual learner? Do you want to make sure each lesson gets taught to you twice?
Not to worry, every article in the website has a YouTube training EMBEDDED IN IT so that you can watch the video first and review OR read the article / bullet points and THEN watch the video to make sure the lessons stick.
I write these articles as a sort of template for the video so the lessons will correspond directly to what you're viewing on YouTube and you'll be sure that EVERYTHING is covered on both accounts.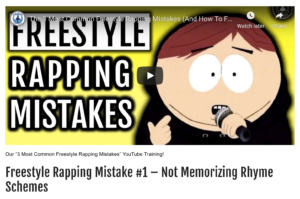 4. Comment Community
Every single article has a comment box associated with it so that you can discuss the ideas in the content with other rappers from around the world.
Just a quick note: the best way to get in touch with people online who are active on social media like myself is comment / question them on a platform they WANT people to engage in.
So, for example, if you've been trying to get coaching with me or want to ask me a question, a great HACK that I'm telling you now is to reach out to me on the comments of THIS website because I check it A LOT and want it to be active…
…So there's a little hint for you if you want to chat. Use the comment section of this site, it's dope!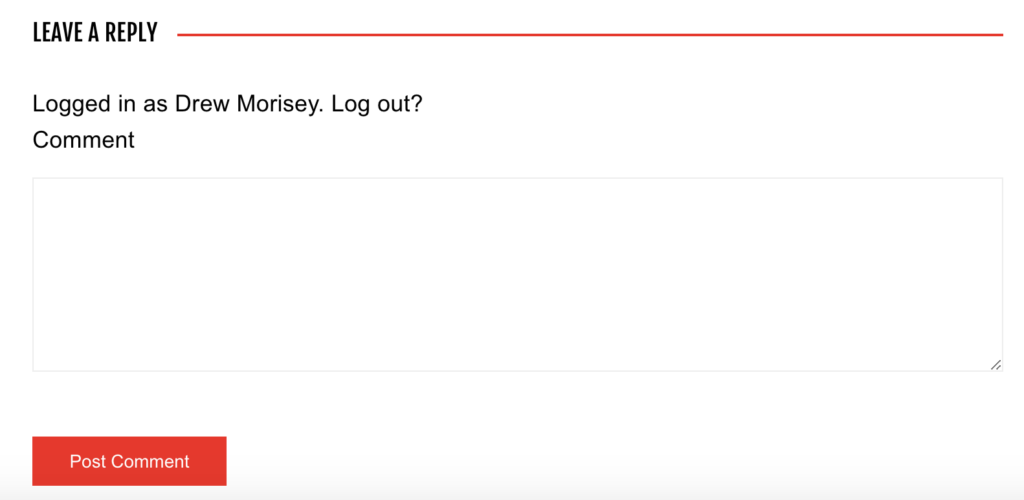 5. Weekly (Sometimes Daily) Updates
Not only does every How To Rap video have an article associated with it (we're doing roughly two videos a week right now), but there are tons of videos on the backlog we want to do articles for…
…So there will be times in which you will be getting a new lesson on how to rap EVERY SINGLE DAY.
Additionally, we'll provide you with a notification option ON THE WEBSITE so that you can directly be notified when a new article is out without having to check it and re-check it every day.
---
Conclusion
Let's review the 5 things that make this the BEST website to learn how to rap from:
1. Every Article Is 1,000 Words+ With Bullet Points
2.Search Every Article By Keyword Or Topic
3. Every Article Comes With A Full-Length YouTube Training
4. Comment Community
5. Weekly (Sometimes Daily) Updates
---
---
COMMENT: What's the #1 aspect of rap you want us to cover on the website in 2020?