How To Rap Like Lil' Baby on My Turn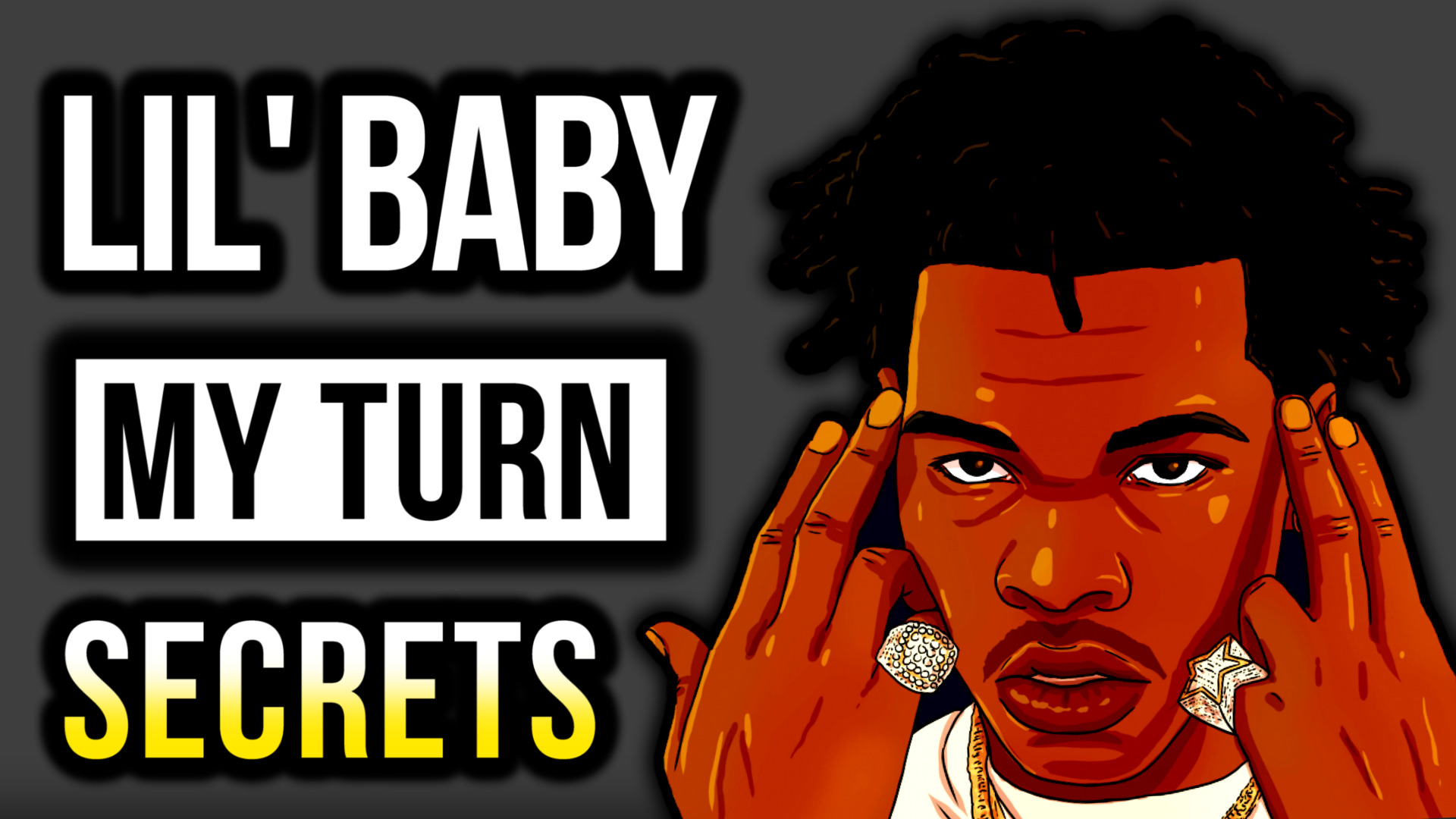 The south side of the United States has produced many rappers with 'Baby' in their stage name.
Bryan "Birdman" Williams from Louisiana is the co-founder and face of Cash Money Records and is known as Baby.
DaBaby from North Carolina more or less owned mainstream rap in 2019.
Bhad Bhabie from Florida went from an episode of Dr. Phil to rap fame.
In 2020, all eyes are now on 25-year-old Lil' Baby from Atlanta, crushing it with his platinum-certified sophomore album, My Turn. This is his second million-seller in a row, the follow-up album to his 2018 debut Harder Than Ever.
If you are wondering how to rap like Lil' Baby on My Turn, you have come to the right place.
Now, before we begin to teach you the ins-and-outs of how to rap like Lil' Baby on My Turn, be sure to subscribe to our YouTube channel, "How To Rap" because we drop weekly videos on how to produce music like your favorite artists from every style of rap…
…And if you yourself are an up-and-coming rapper, be sure to check out our free video course The Top 20 Songwriting Secrets of Professional Rappers to get 20 cutting-edge insights on transitioning to a full-time rap career by clicking HERE.
Building A Team
Lil' Baby is having no trouble at all doing it big on behalf of the Quality Control label roster that gave us Migos, Lil Yachty, Stefflon Don, and City Girls.
His name may be Lil' Baby. But he is a grow man when it comes to swinging grand slam hits all the way out of the stadium of rap, and My Turn is no exception.
Lil' Baby proved that it was indeed his turn to be acknowledged in the same popularity contest as the star-studded artists that showed up on the album.
My Turn has Lil' Baby rapping side-by-side with Lil' Wayne, Young Thug, Future, Lil' Uzi Vert, and his partner in rhyme, Gunna.
Lil' Baby has explained to Rolling Stone just how important Gunna's influence has been to his success in the booth:
"He gave me a lot of insights on how to rap when I first started…The basics, he helped me a whole lot…When I say basics, I mean the real deal — how to record, you gotta go back and do your ad-libs. The simplest thing: how to save a song and send it to my phone."

Lil' Baby, Rolling Stone
The Success of My Turn
As a rapper looking to scale up your recognition to a higher level, why is it your turn to pay attention to My Turn? As far as success is concerned, Lil' Baby has made the album to beat so for.
When My Turn was released on February 28, 2020, its first four weeks on the Billboard 200 charts were spend looking down at everyone else on the list, sitting at the top Number 1 spot.
My Turn also enjoyed a total of five nonconsecutive times at Number 1, more than any artist at that point of 2020.
That's not all. My Turn also claimed the most weeks at Number 1 for a Capitol Records artist since The Beatles' greatest hits compilation titled 1 spent eight nonconsecutive weeks on top from December 2000 to February 2001.
If that wasn't enough, Lil Baby's second studio release also has become the longest-leading album that the Quality Control music machine has put out. Yes, My Turn has made a major impact in the music industry.
Now let's dig into the bar structure, flow, melody, and vocals that Lil' Baby applied to some of the biggest songs from his fully loaded 20-track album My Turn.

"Woah"
Lil' Baby's lead-off single from My Turn was none other than "Woah," released over three months before the album.
The way that Lil' Baby structures his rhymes on "Woah" are in his often-used question and answer flow.
This is when he makes a statement, maybe from the point of view of someone doubting him. Then he follows that up with his answer.
He says: "Big house…" then tells you just how big by saying, "I can really be bragging…"
Not just any big house, but the massive mansion that is worthy of showing off about.
Then he jumps from real estate to the jewelry in his mouth:
"Hundred thousand in my mouth like, "What's happenin'?"
He is telling you that the jewels in his mouth are so expensive that they raise questions, like, 'man, how did you get all that?" Then he makes a quick clarification:
"Not the big cheap teeth, that's embarrasin'…"
As you can see, he presents a question someone could be asking him, and addresses it with an explanation, like the punchline to a comedian's joke that grabs your attention.
We hear his flow making sharp turns all over the hard smashing 808 drum machine punches and the haunting piano keys melody that sound like horror movie killer showed up.
He stretches out his words in a sing-songy style, letting you know what it's like to move up the economic elevator.
"Catch the Sun" (from Queen & Slim: The Soundtrack)
"Catch the Sun" is an emotional carry-over song from the soundtrack to the 2019 romantic road drama about a young black couple whose date becomes a life or death situation after getting pulled over by police.
The bar structure on "Catch the Sun" gravitates between conversational bars that end with mostly one syllable words.
He hits us with two 16-bar verses, each followed by a lengthy 12-bar chorus made up of 6 lines repeated.
This is Lil' Baby storytelling, recasting the main characters from Queen & Slim as himself and a loyal girlfriend. He writes about the fictional couple as being in his shoes instead of standing in theirs.
His street hustling to rap career financial transition fuels the fire behind his fears of police potentially putting his life in danger with lines like:
"We can't never let 'em break our mind

We gotta stay strong, conquer and don't divide

I come in peace, my heart already set on fire

If it ain't color, what's the difference from you and I?

Lil' Baby, "Catch The Sun"
The flow that Lil' Baby puts to work here puts an emphasis on the last word of his rhyming lines.
His sentences sound like they are strung together swiftly until he finally reaches the exclamation point at the end, making his point stand out.
Lil' Baby vocally moves up and down with the melody of the somber, tear-jerker, smoothed-out Hit-Boy produced track.
Lil' Baby isn't trying to out-sing anyone hear. He wants you to feel the confessions of a young black man feeling the walls of racism closing in on him.
Listen closely to Lil' Baby's voice closely on "Catch the Sun." He sounds like a young man exhausted from being on the run, just like Slim from the film.
His voice cracks unapologetically as if he has been up since the sun rose and set two days before. Some words aren't completely enunciated, adding to this effect.
It is the inclusion of these vocal imperfections that add to the honesty of a song about racial profiling.
"Sum 2 Prove"
Over the soul sounds of the piano cords and the 1980s late night synthesizers, Lil' Baby builds a wall of words, with bouncy, full-speed-ahead acceleration:
"They want me to ease up, I didn't leave 'em any breathin' room, sorry, I told 'em, "I can't"

Heard you a rat, so you know what's gon' happen whenever we catch you, I run with them snakes."

Lil' Baby, "Sum 2 Prove"
In the middle of the song when the drums drop out, he places delays in the center of his bars so that you can focus on what he is saying even more clearly.
Notice how Lil' Baby is able to move from this relaxed approach to sudden lengthy run-on sentences with a turbo flow, shaking your eardrums awake before you can get too comfortable.
The melody sounds like a dramatic rainy day drenching all of your outdoor plans.
His voice matches it with a little bit of a hazy, just woke up with a hangover sound to it. It actually makes the complexity of his vocabulary appear that much more effortless.
"Emotionally Scarred"
With the third single from My Turn, "Emotionally Scarred," gives another glimpse behind the hardcore curtains of Lil Baby like he gave us on "Catch the Sun."
Even with all his glossy luxury, he lets his guard down enough to let us know that his heart can be injured just like anyone else's:
"A love letter came through the mail, it said, "I miss you"

I ripped it up and flushed with the tissue, try to forget you

I ain't got nothing against you, we human, we all got issues."

Lil' Baby, "Emotional Scarred"
The flow is a little more aggressive, pushing pain through his voice like the feeling of ripping a band-aid off open flesh.
He employs a stutter-step vocal delivery on the chorus, putting a pregnant pause between the first two words in his lines.
This creates a distinctive, choppy style on the hook that differs from the more rapid wordplay of the verses.
The melody has a unique flute, adding a softer contrast to the hard drums and keys for him to wrap his words around.
"Emotionally Scarred" also shows that his storytelling skills can translate into a gold-selling single, adding in a more complex view of this rising star.
---
---
COMMENT: What is your favorite song on My Turn that is NOT a single?